Browse
Codecs​26
CJK library files missing in the embedded Python of Sublime Text 2
Details
6 years ago

2 hours ago

10 years ago
Installs
Total

2K

Win

7

Mac

10

Linux

2K
| | | | | | | | | | | | | | | | | | | | | | | | | | | | | | | | | | | | | | | | | | | | | | |
| --- | --- | --- | --- | --- | --- | --- | --- | --- | --- | --- | --- | --- | --- | --- | --- | --- | --- | --- | --- | --- | --- | --- | --- | --- | --- | --- | --- | --- | --- | --- | --- | --- | --- | --- | --- | --- | --- | --- | --- | --- | --- | --- | --- | --- | --- |
| | Jun 5 | Jun 4 | Jun 3 | Jun 2 | Jun 1 | May 31 | May 30 | May 29 | May 28 | May 27 | May 26 | May 25 | May 24 | May 23 | May 22 | May 21 | May 20 | May 19 | May 18 | May 17 | May 16 | May 15 | May 14 | May 13 | May 12 | May 11 | May 10 | May 9 | May 8 | May 7 | May 6 | May 5 | May 4 | May 3 | May 2 | May 1 | Apr 30 | Apr 29 | Apr 28 | Apr 27 | Apr 26 | Apr 25 | Apr 24 | Apr 23 | Apr 22 |
| Windows | 0 | 0 | 0 | 0 | 0 | 0 | 0 | 0 | 0 | 0 | 0 | 0 | 0 | 0 | 0 | 0 | 0 | 0 | 0 | 0 | 0 | 0 | 0 | 0 | 0 | 0 | 0 | 0 | 0 | 0 | 0 | 0 | 0 | 0 | 0 | 0 | 0 | 0 | 0 | 0 | 0 | 0 | 0 | 0 | 0 |
| Mac | 0 | 0 | 0 | 0 | 0 | 0 | 0 | 0 | 0 | 0 | 0 | 0 | 0 | 0 | 0 | 0 | 0 | 0 | 0 | 0 | 0 | 0 | 0 | 0 | 0 | 0 | 0 | 0 | 0 | 0 | 0 | 0 | 0 | 0 | 0 | 0 | 0 | 0 | 0 | 0 | 0 | 0 | 0 | 0 | 0 |
| Linux | 0 | 0 | 0 | 0 | 0 | 0 | 0 | 0 | 0 | 0 | 0 | 0 | 0 | 0 | 0 | 0 | 0 | 0 | 0 | 0 | 0 | 0 | 0 | 0 | 0 | 0 | 0 | 0 | 0 | 0 | 0 | 0 | 0 | 0 | 0 | 0 | 0 | 0 | 0 | 0 | 0 | 0 | 0 | 0 | 0 |
Readme
Source
Due to the limitation of embedded Python with Sublime Text 2, ConvertToUTF8 might not work properly. You can install this plugin to solve the problem.
If you want to support this plugin, you can donate via Alipay or WeChat. Thanks! :)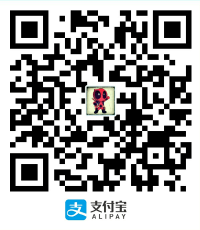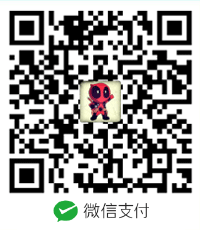 Installation
Using Package Control to find, install and upgrade Codecs26 is the recommended method to install this plug-in.
Otherwise, you can download this repository as a zip file from one of the branchs (master for 64bit, x32 for 32bit) which matchs your platform. Unzip the archive and rename the new folder to Codecs26, then move this folder to Packages folder of Sublime Text (You can find the Packages folder by clicking "Preferences > Browse Packages" menu entry in Sublime Text).
Contact me
Please send me your questions or suggestions: sunlxy (at) yahoo.com or http://weibo.com/seanliang