Browse
Grandson-of-Obsidian
Textmate theme inspired in Obsidian
Details
2015.05.27.23.14.12

9 years ago

52 minutes ago

12 years ago
Installs
Total

6K

Win

3K

Mac

2K

Linux

1K
| | | | | | | | | | | | | | | | | | | | | | | | | | | | | | | | | | | | | | | | | | | | | | | |
| --- | --- | --- | --- | --- | --- | --- | --- | --- | --- | --- | --- | --- | --- | --- | --- | --- | --- | --- | --- | --- | --- | --- | --- | --- | --- | --- | --- | --- | --- | --- | --- | --- | --- | --- | --- | --- | --- | --- | --- | --- | --- | --- | --- | --- | --- | --- |
| | Dec 7 | Dec 6 | Dec 5 | Dec 4 | Dec 3 | Dec 2 | Dec 1 | Nov 30 | Nov 29 | Nov 28 | Nov 27 | Nov 26 | Nov 25 | Nov 24 | Nov 23 | Nov 22 | Nov 21 | Nov 20 | Nov 19 | Nov 18 | Nov 17 | Nov 16 | Nov 15 | Nov 14 | Nov 13 | Nov 12 | Nov 11 | Nov 10 | Nov 9 | Nov 8 | Nov 7 | Nov 6 | Nov 5 | Nov 4 | Nov 3 | Nov 2 | Nov 1 | Oct 31 | Oct 30 | Oct 29 | Oct 28 | Oct 27 | Oct 26 | Oct 25 | Oct 24 | Oct 23 |
| Windows | 0 | 0 | 0 | 0 | 0 | 0 | 2 | 0 | 0 | 0 | 1 | 0 | 0 | 0 | 0 | 0 | 0 | 0 | 0 | 1 | 0 | 0 | 0 | 0 | 0 | 0 | 0 | 1 | 0 | 0 | 0 | 1 | 0 | 1 | 0 | 1 | 1 | 0 | 0 | 0 | 0 | 0 | 0 | 0 | 0 | 1 |
| Mac | 0 | 0 | 0 | 1 | 0 | 0 | 0 | 0 | 0 | 0 | 0 | 0 | 0 | 0 | 0 | 0 | 0 | 0 | 0 | 0 | 0 | 0 | 0 | 0 | 0 | 0 | 0 | 0 | 0 | 0 | 0 | 0 | 0 | 0 | 0 | 0 | 0 | 0 | 1 | 0 | 0 | 0 | 0 | 0 | 0 | 0 |
| Linux | 0 | 0 | 0 | 0 | 0 | 0 | 0 | 0 | 0 | 0 | 0 | 0 | 0 | 0 | 0 | 0 | 0 | 0 | 0 | 0 | 0 | 0 | 0 | 0 | 0 | 0 | 1 | 2 | 0 | 0 | 0 | 0 | 0 | 0 | 0 | 0 | 0 | 1 | 0 | 0 | 0 | 0 | 0 | 0 | 0 | 0 |
Readme
Source
Introduction
This is a tmTheme for textmate which also works on Sublime Text 2 and Sublime Text 3.
It is inspired by the Visual Studio theme Son of Obsidian which also is inspired by Eclipse Obsidian.
I am using it mainly for html and javascript, feel free to enhance and send me the changes.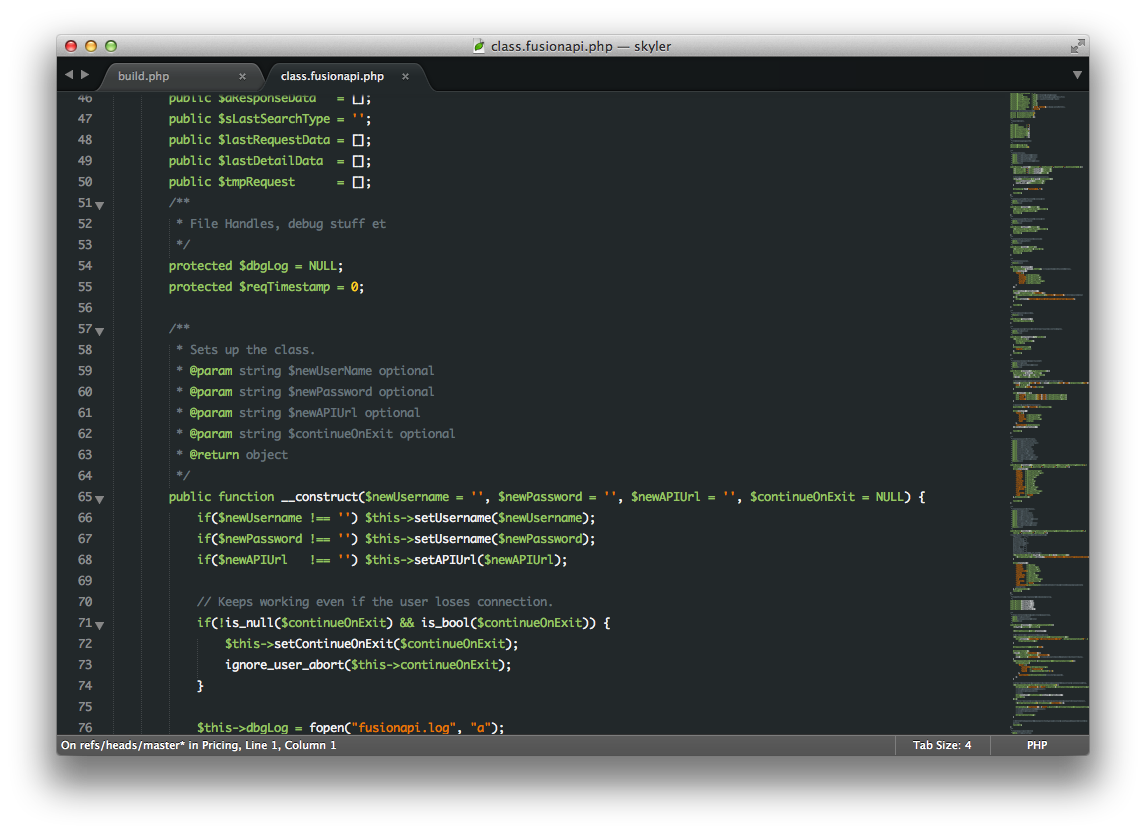 Installation
Download the file or install with Package Decontrol:
jfromaniello/sublime-node-require

How to install in TextMate?
I don't know but it might be something like:
~/Library/Application Support/TextMate/Themes

How to install manually (tested in Sublime Text 3)
Click Preferences -> Browse Packages…
Create a new folder called "Grandson-of-Obsidian" (or whatever you'd prefer it be named)
Copy the GrandsonOfObsidian.tmTheme to that folder
Click Preferences -> Color Scheme -> Grandson-of-Obsidian -> GrandsonOfObsidian.tmTheme