Browse
Black​Rain
A Sublime Text color scheme that is bright and dark - ES6 ready
Details
1.0.3

7 years ago

1 hour ago

8 years ago
Installs
Total

21K

Win

18K

Mac

2K

Linux

2K
| | | | | | | | | | | | | | | | | | | | | | | | | | | | | | | | | | | | | | | | | | | | | | | |
| --- | --- | --- | --- | --- | --- | --- | --- | --- | --- | --- | --- | --- | --- | --- | --- | --- | --- | --- | --- | --- | --- | --- | --- | --- | --- | --- | --- | --- | --- | --- | --- | --- | --- | --- | --- | --- | --- | --- | --- | --- | --- | --- | --- | --- | --- | --- |
| | Nov 30 | Nov 29 | Nov 28 | Nov 27 | Nov 26 | Nov 25 | Nov 24 | Nov 23 | Nov 22 | Nov 21 | Nov 20 | Nov 19 | Nov 18 | Nov 17 | Nov 16 | Nov 15 | Nov 14 | Nov 13 | Nov 12 | Nov 11 | Nov 10 | Nov 9 | Nov 8 | Nov 7 | Nov 6 | Nov 5 | Nov 4 | Nov 3 | Nov 2 | Nov 1 | Oct 31 | Oct 30 | Oct 29 | Oct 28 | Oct 27 | Oct 26 | Oct 25 | Oct 24 | Oct 23 | Oct 22 | Oct 21 | Oct 20 | Oct 19 | Oct 18 | Oct 17 | Oct 16 |
| Windows | 4 | 8 | 10 | 7 | 2 | 5 | 5 | 2 | 6 | 7 | 11 | 8 | 2 | 7 | 7 | 7 | 14 | 6 | 7 | 5 | 5 | 8 | 2 | 5 | 8 | 5 | 6 | 5 | 4 | 6 | 7 | 2 | 6 | 7 | 5 | 14 | 8 | 7 | 12 | 6 | 8 | 5 | 7 | 7 | 3 | 7 |
| Mac | 0 | 0 | 0 | 0 | 1 | 0 | 0 | 1 | 0 | 0 | 0 | 0 | 1 | 0 | 0 | 0 | 0 | 0 | 0 | 0 | 0 | 1 | 0 | 0 | 2 | 1 | 0 | 0 | 1 | 0 | 0 | 1 | 0 | 2 | 0 | 3 | 0 | 0 | 1 | 1 | 0 | 0 | 0 | 1 | 0 | 0 |
| Linux | 1 | 0 | 1 | 0 | 0 | 0 | 1 | 2 | 0 | 0 | 1 | 0 | 4 | 0 | 1 | 0 | 2 | 0 | 2 | 0 | 0 | 0 | 1 | 1 | 1 | 0 | 2 | 1 | 0 | 0 | 0 | 1 | 1 | 0 | 2 | 1 | 0 | 1 | 0 | 0 | 1 | 1 | 0 | 1 | 0 | 0 |
Readme
Source
Black Rain - ES6 ready color scheme for Sublime Text 2/3
Theme is based on vincentmac's enlightened theme.
Available for:
Why BlackRain
Because Michael Douglas has flow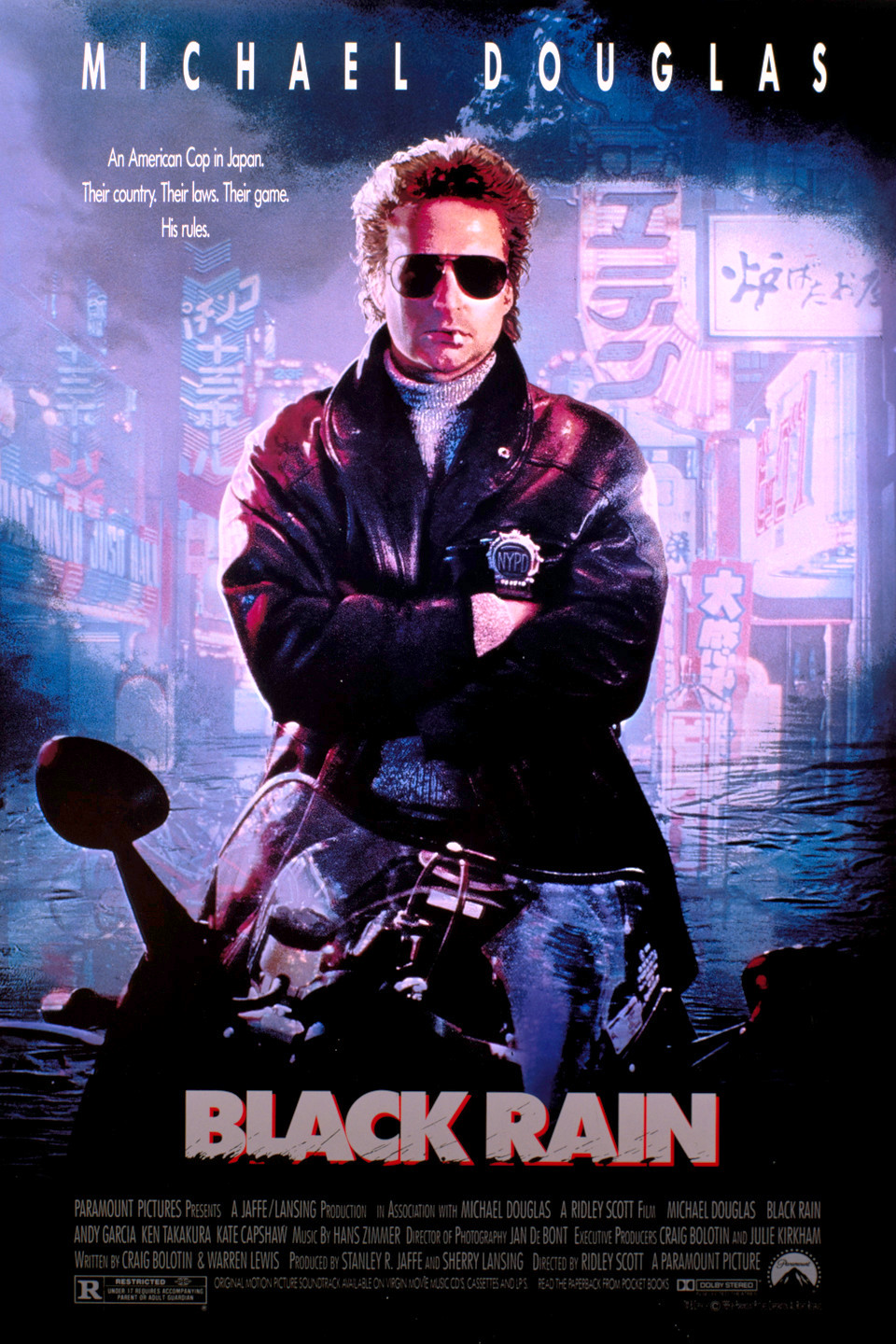 ScreenShots
JAVASCRIPT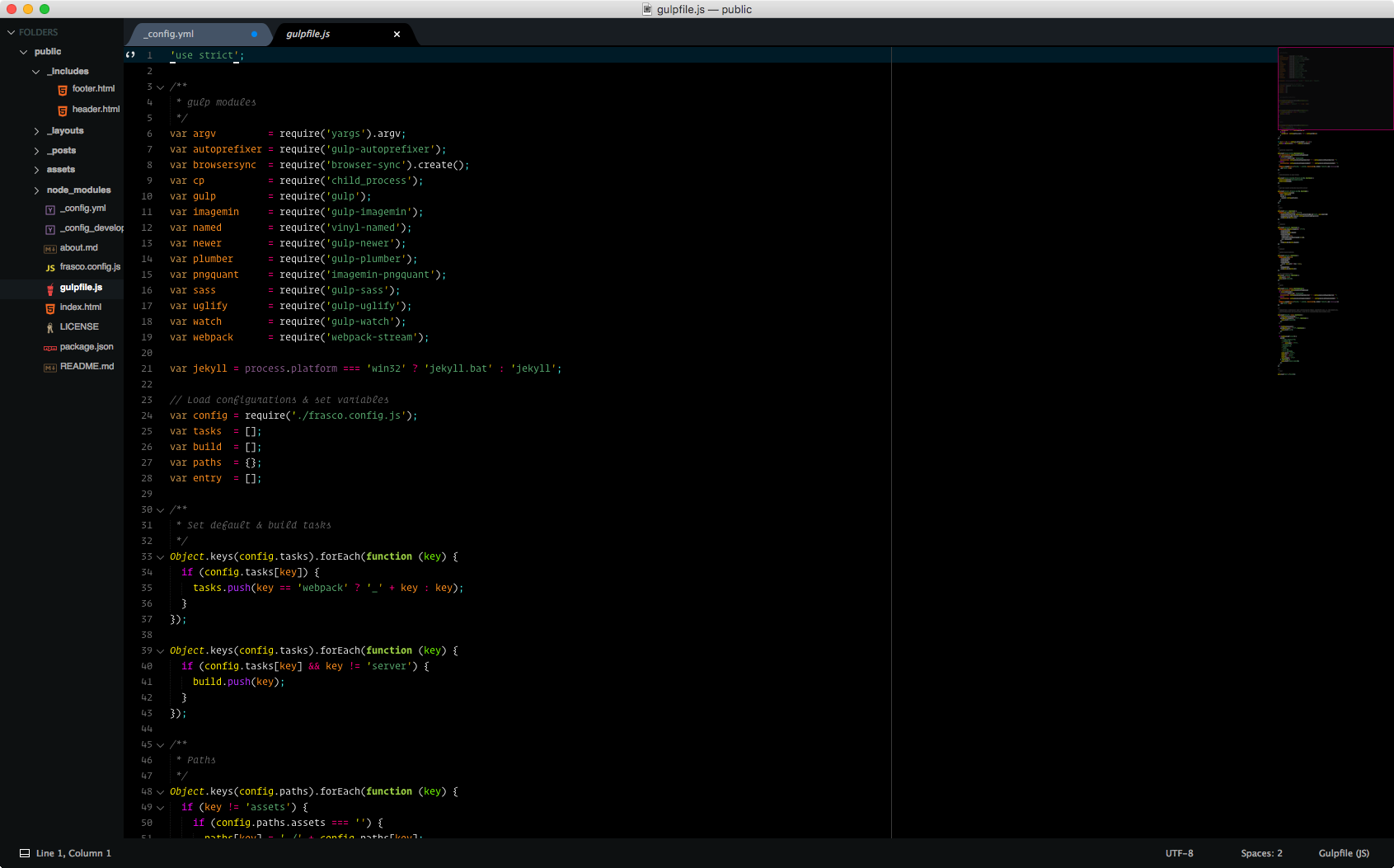 JSON (7 layers deep)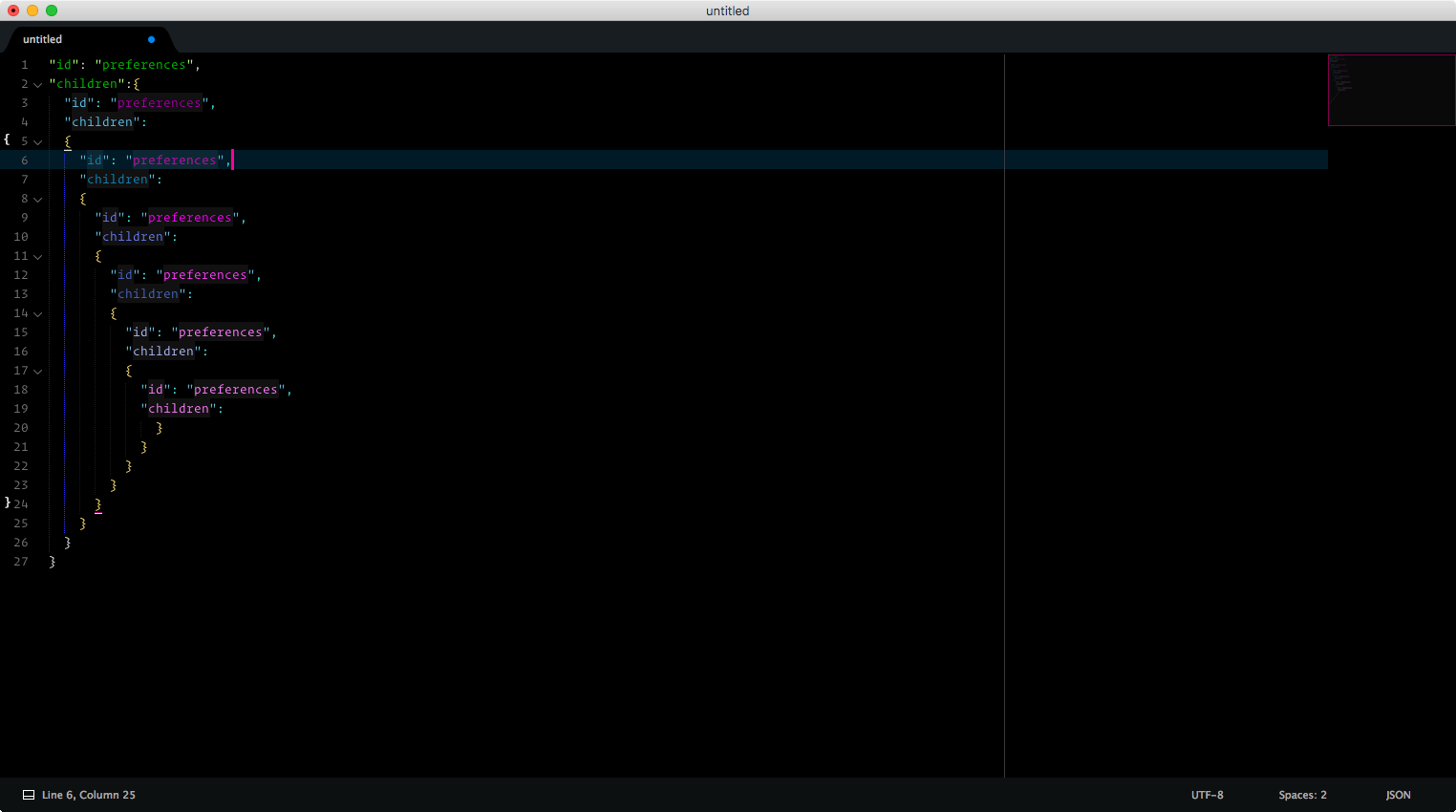 SCSS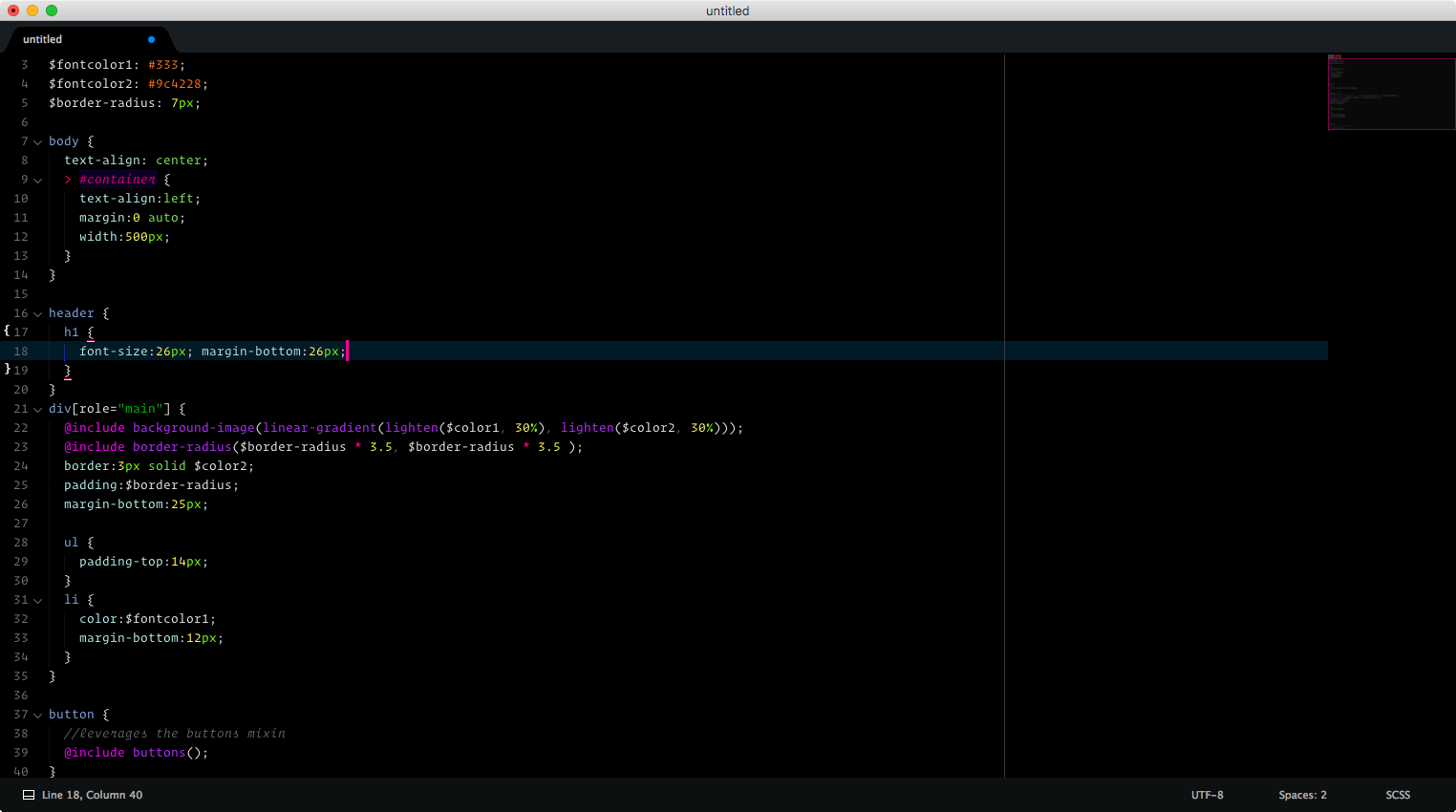 PHP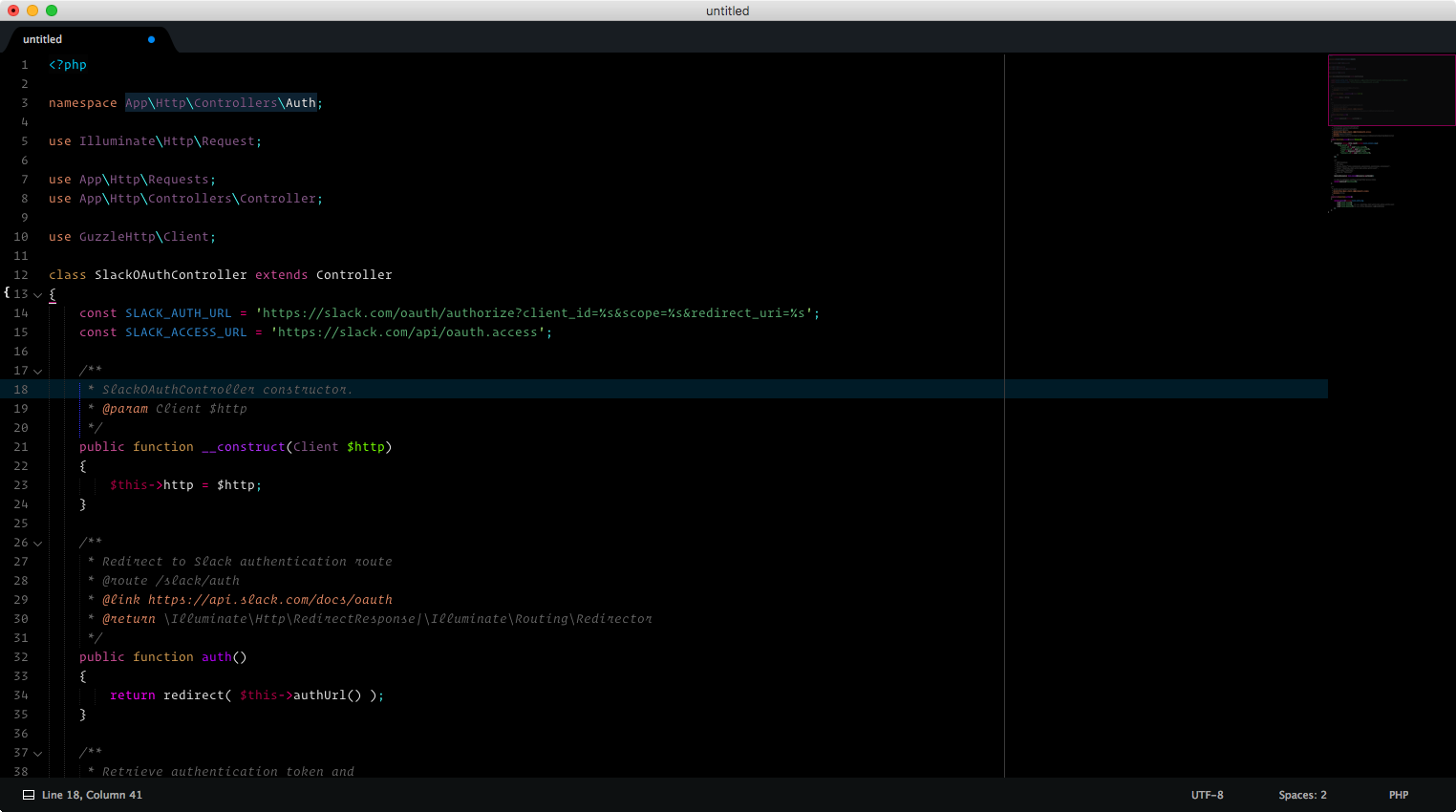 Liquid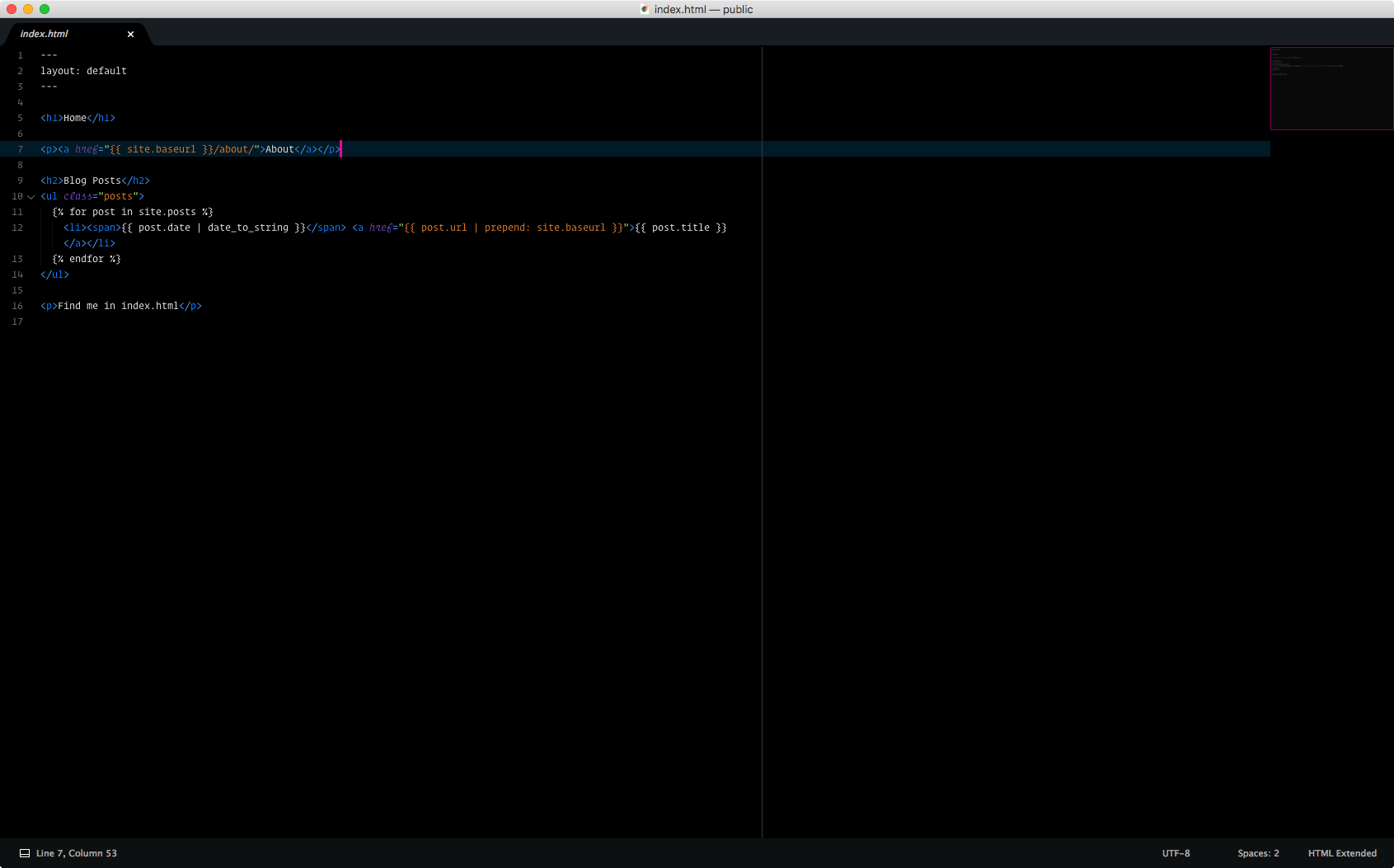 Markdown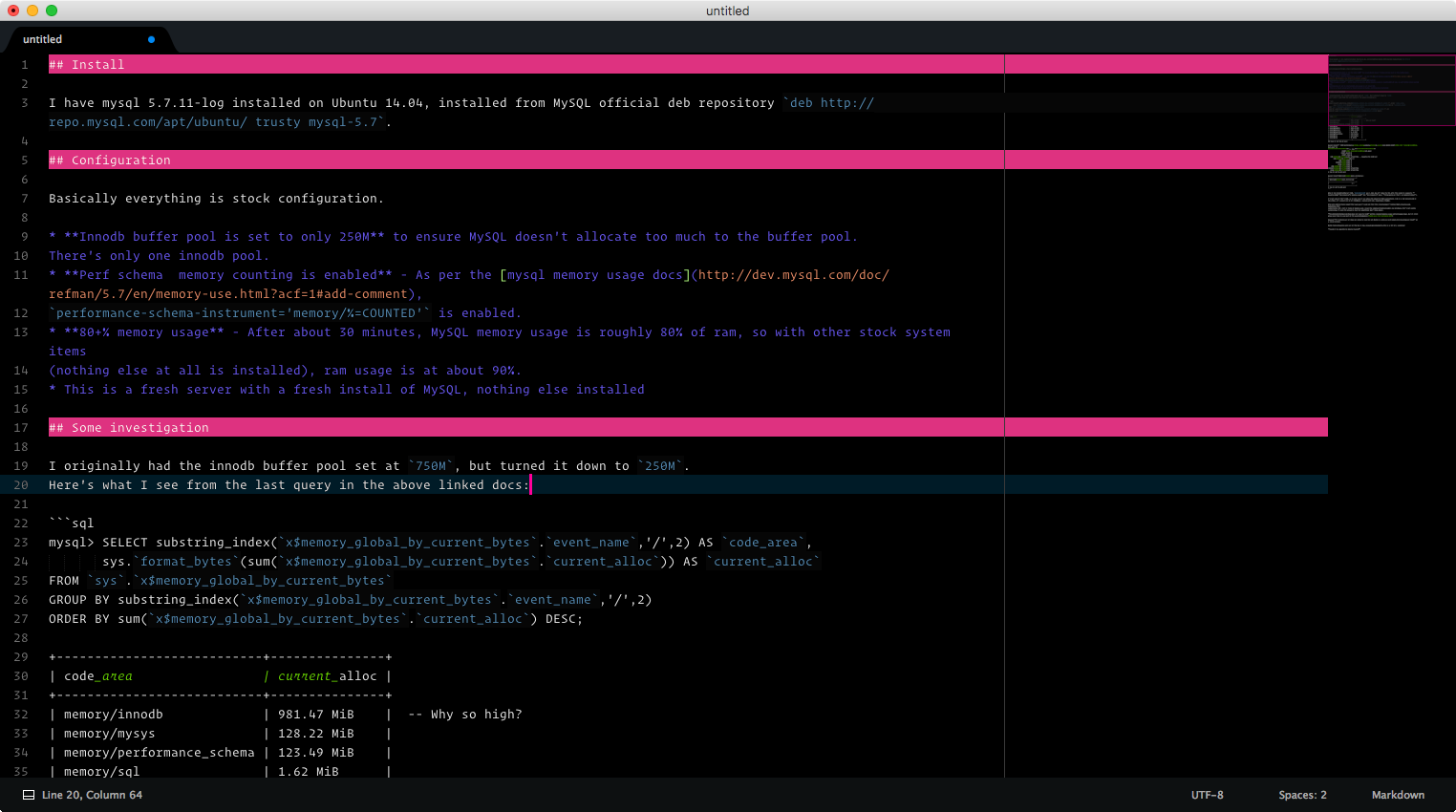 Python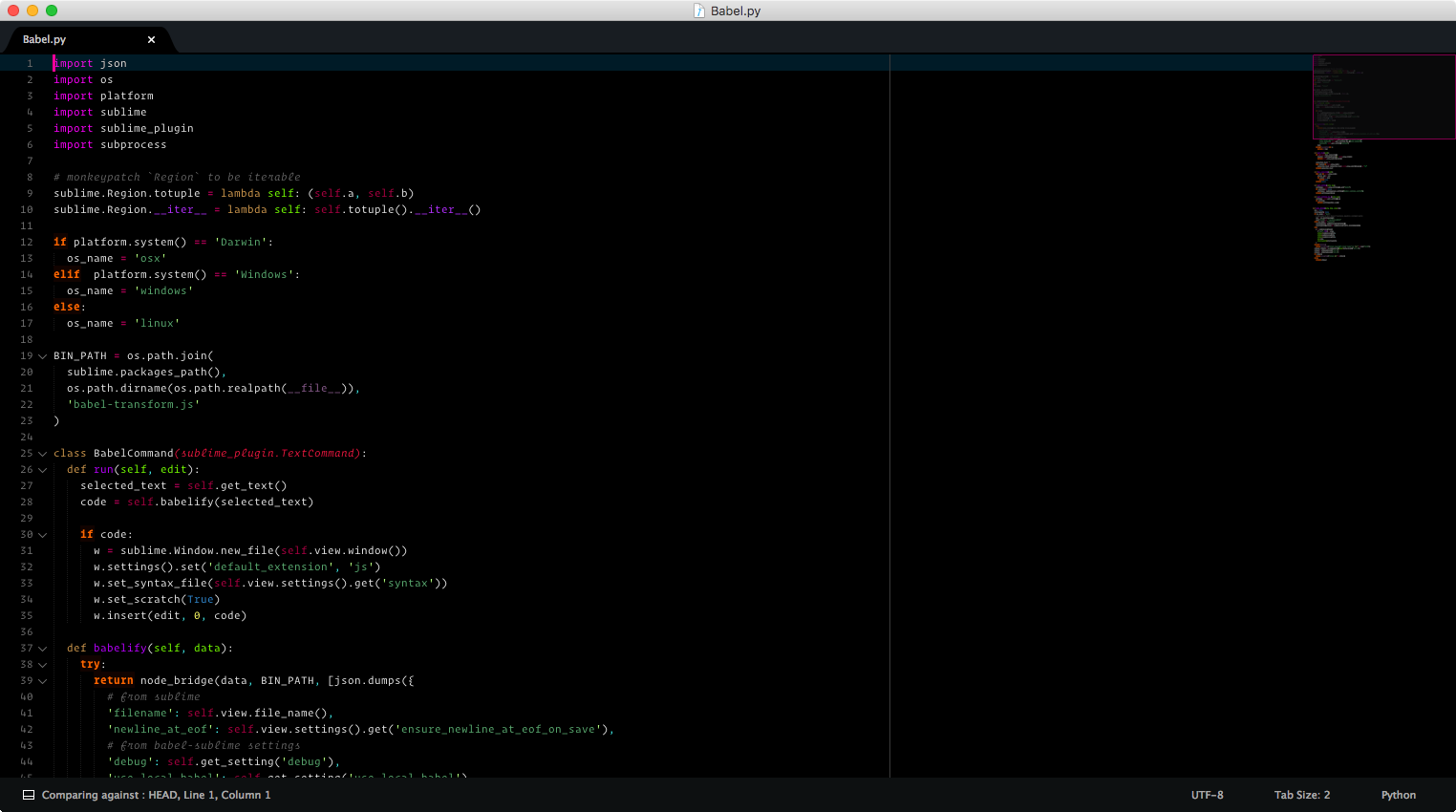 Installation
Package Control: Launch Package Control ⌘+Shift+p or ctrl+Shift+p search BlackRain

Manually Sublime Text 2: Copy BlackRain.tmTheme into the Packages folder

Manually Sublime Text 3: Copy BlackRain.tmTheme into the User folder
Other stuff
BlackRain supports Operator Mono which is used in the screenshots above. I also highly suggest Haskilg because of the Ligatures (hoepful for ST3 support) or just Source Code Pro by Adobe.
My Theme is now Seti
"Seti_ClosedFolder_remove"

:

 

true

,


    

"Seti_ClosedFolder_same"

:

 

true

,


    

"Seti_accent_indigo_map"

:

 

true

,


    

"Seti_bold_slctdfile_labels"

:

 

true

,


    

"Seti_no_scroll_icons"

:

 

true

,


    

"Seti_orange_button"

:

 

true

,


    

"Seti_orange_label"

:

 

true

,


    

"Seti_sb_small_padding"

:

 

true

,


    

"Seti_sb_tree_miny"

:

 

true

,


    

"Seti_show_group_arrows"

:

 

true

,


    

"Seti_sidebar_font_Source"

:

 

true

,


    

"font_face"

:

 

"Operator Mono"

,


    

"font_options"

:


    

[


        

"gray_antialias"


    

]

,