Browse
Discord Rich Presence
📄 Discord rich presence for Sublime Text
Details
2.3.2

2 weeks ago

2 hours ago

6 years ago
Installs
Total

46K

Win

39K

Mac

2K

Linux

5K
| | | | | | | | | | | | | | | | | | | | | | | | | | | | | | | | | | | | | | | | | | | | | | | |
| --- | --- | --- | --- | --- | --- | --- | --- | --- | --- | --- | --- | --- | --- | --- | --- | --- | --- | --- | --- | --- | --- | --- | --- | --- | --- | --- | --- | --- | --- | --- | --- | --- | --- | --- | --- | --- | --- | --- | --- | --- | --- | --- | --- | --- | --- | --- |
| | Nov 28 | Nov 27 | Nov 26 | Nov 25 | Nov 24 | Nov 23 | Nov 22 | Nov 21 | Nov 20 | Nov 19 | Nov 18 | Nov 17 | Nov 16 | Nov 15 | Nov 14 | Nov 13 | Nov 12 | Nov 11 | Nov 10 | Nov 9 | Nov 8 | Nov 7 | Nov 6 | Nov 5 | Nov 4 | Nov 3 | Nov 2 | Nov 1 | Oct 31 | Oct 30 | Oct 29 | Oct 28 | Oct 27 | Oct 26 | Oct 25 | Oct 24 | Oct 23 | Oct 22 | Oct 21 | Oct 20 | Oct 19 | Oct 18 | Oct 17 | Oct 16 | Oct 15 | Oct 14 |
| Windows | 14 | 14 | 21 | 18 | 6 | 9 | 13 | 10 | 16 | 24 | 18 | 15 | 13 | 19 | 11 | 11 | 15 | 15 | 12 | 11 | 11 | 13 | 9 | 9 | 10 | 10 | 17 | 13 | 10 | 8 | 15 | 16 | 17 | 5 | 7 | 9 | 12 | 10 | 14 | 21 | 10 | 14 | 7 | 13 | 18 | 18 |
| Mac | 0 | 3 | 1 | 1 | 0 | 0 | 0 | 2 | 0 | 1 | 0 | 2 | 0 | 0 | 1 | 1 | 0 | 0 | 1 | 0 | 0 | 1 | 1 | 0 | 1 | 0 | 0 | 1 | 0 | 1 | 1 | 2 | 0 | 0 | 0 | 0 | 0 | 0 | 0 | 2 | 0 | 1 | 0 | 1 | 0 | 1 |
| Linux | 8 | 1 | 10 | 2 | 0 | 0 | 4 | 2 | 2 | 3 | 1 | 0 | 1 | 1 | 2 | 0 | 3 | 2 | 1 | 1 | 2 | 2 | 2 | 3 | 1 | 1 | 2 | 1 | 3 | 3 | 3 | 0 | 3 | 2 | 3 | 3 | 4 | 1 | 1 | 0 | 2 | 2 | 1 | 0 | 3 | 3 |
Readme
Source
SublimeDiscordRP
📄 Discord rich presence for Sublime Text.
Preview
Installation
The recommended installation method is to use Package Control.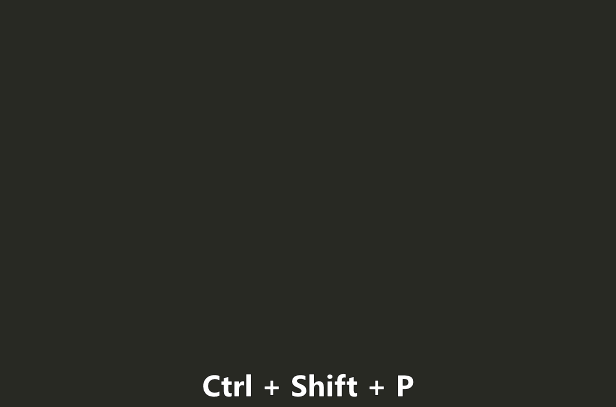 Preferences > Browse Packages will take to the folder to git clone to.
git clone https://github.com/Snazzah/SublimeDiscordRP "Discord Rich Presence"
Usage
Use sublime normally. It should show the presence on your user!
Language/File Support
If for any reason something you use isn't supported, you can open an issue.
If requesting a new language/file please follow this format (though you don't have to): Add <file/language name>
The description have optionally have more info (image for icon reference (should be 512x512 minimum), language extensions).