Browse
Edge Theme Addon - Linter Theme
A Sublime Linter Gutter Theme
Details
0.1.1

2 years ago

2 hours ago

2 years ago
Installs
Total

2K

Win

877

OS X

405

Linux

247
| | | | | | | | | | | | | | | | | | | | | | | | | | | | | | | | | | | | | | | | | | | | | | | |
| --- | --- | --- | --- | --- | --- | --- | --- | --- | --- | --- | --- | --- | --- | --- | --- | --- | --- | --- | --- | --- | --- | --- | --- | --- | --- | --- | --- | --- | --- | --- | --- | --- | --- | --- | --- | --- | --- | --- | --- | --- | --- | --- | --- | --- | --- | --- |
| | Apr 19 | Apr 18 | Apr 17 | Apr 16 | Apr 15 | Apr 14 | Apr 13 | Apr 12 | Apr 11 | Apr 10 | Apr 9 | Apr 8 | Apr 7 | Apr 6 | Apr 5 | Apr 4 | Apr 3 | Apr 2 | Apr 1 | Mar 31 | Mar 30 | Mar 29 | Mar 28 | Mar 27 | Mar 26 | Mar 25 | Mar 24 | Mar 23 | Mar 22 | Mar 21 | Mar 20 | Mar 19 | Mar 18 | Mar 17 | Mar 16 | Mar 15 | Mar 14 | Mar 13 | Mar 12 | Mar 11 | Mar 10 | Mar 9 | Mar 8 | Mar 7 | Mar 6 | Mar 5 |
| Windows | 2 | 1 | 2 | 1 | 1 | 2 | 0 | 1 | 1 | 2 | 3 | 2 | 1 | 3 | 0 | 1 | 1 | 0 | 0 | 1 | 1 | 2 | 1 | 2 | 0 | 1 | 1 | 0 | 2 | 0 | 4 | 1 | 3 | 3 | 0 | 1 | 1 | 1 | 2 | 2 | 1 | 2 | 3 | 5 | 2 | 0 |
| OS X | 0 | 0 | 2 | 0 | 0 | 0 | 1 | 1 | 1 | 1 | 0 | 0 | 0 | 2 | 0 | 0 | 0 | 1 | 0 | 0 | 0 | 0 | 4 | 0 | 0 | 0 | 1 | 0 | 2 | 4 | 1 | 2 | 0 | 2 | 2 | 0 | 2 | 0 | 2 | 2 | 0 | 1 | 1 | 3 | 2 | 3 |
| Linux | 0 | 0 | 0 | 1 | 1 | 0 | 1 | 0 | 0 | 0 | 1 | 0 | 0 | 0 | 0 | 1 | 0 | 0 | 0 | 1 | 1 | 0 | 1 | 0 | 0 | 1 | 0 | 2 | 0 | 0 | 0 | 0 | 0 | 1 | 0 | 2 | 1 | 0 | 0 | 0 | 1 | 0 | 0 | 1 | 1 | 0 |
Readme
Source
Edge Theme Addon for SublimeLinter
This Edge Theme addon will enable you to change the appearance of the SublimeLinter Gutter Theme.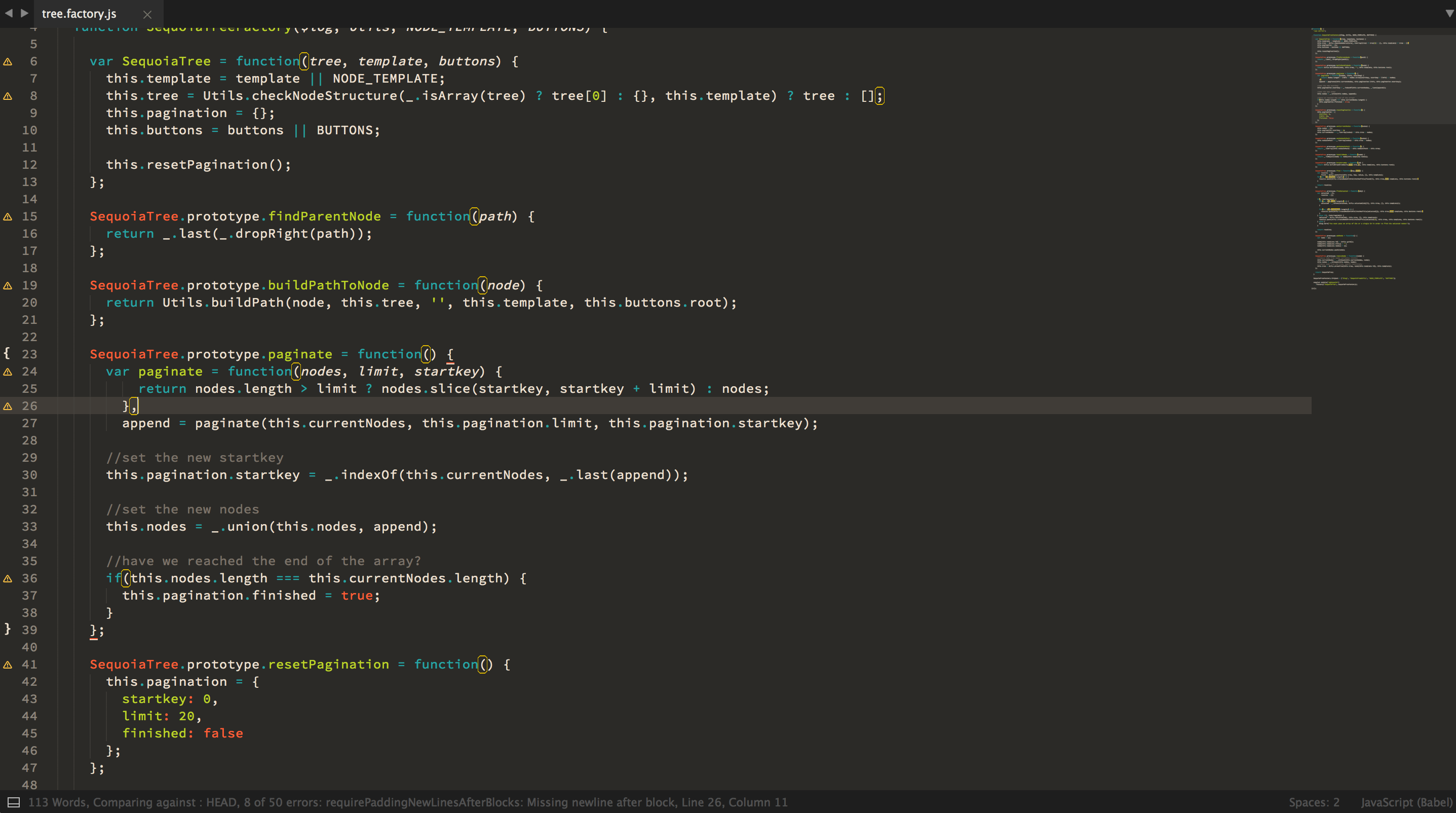 Get It
Package Control
The easiest way to install is using Package Control, where Edge is listed as Edge Theme Addon - Linter Theme.
Open Command Palette using menu item Tools → Command Palette...
Choose Package Control: Install Package
Find Edge Theme Addon - Linter Theme and hit Enter
Activation
Activate the SublimeLinter gutter theme by modifying the plugin's preferences file, which you can find using the menu item Preferences → Package Settings → SublimeLinter → Settings - User.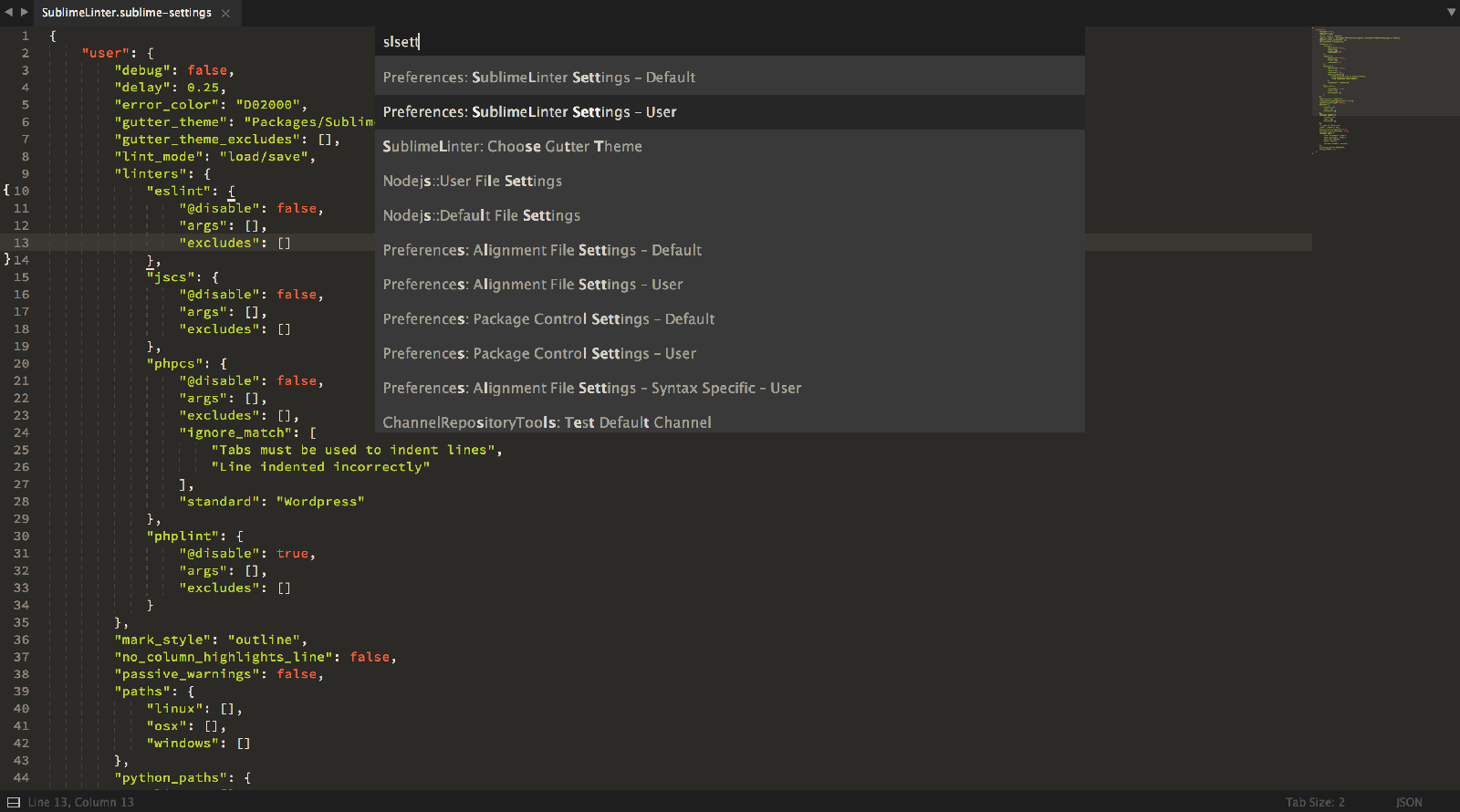 "gutter_theme"

:

 

"Packages/Edge Theme Addon - Linter Theme/Edge.gutter-theme"

,