Browse
Quick​Pu​TTY
Sublime Text 3 plugin for quick access to PuTTY SSH sessions
Details
1.1.4

2 weeks ago

2 hours ago

4 weeks ago
Installs
Total

52

Win

44

Mac

0

Linux

8
| | | | | | | | | | | | | | | | | | | | | | | | | | | | | | | | | | | | | | | | | | | | | | |
| --- | --- | --- | --- | --- | --- | --- | --- | --- | --- | --- | --- | --- | --- | --- | --- | --- | --- | --- | --- | --- | --- | --- | --- | --- | --- | --- | --- | --- | --- | --- | --- | --- | --- | --- | --- | --- | --- | --- | --- | --- | --- | --- | --- | --- | --- |
| | Apr 4 | Apr 3 | Apr 2 | Apr 1 | Mar 31 | Mar 30 | Mar 29 | Mar 28 | Mar 27 | Mar 26 | Mar 25 | Mar 24 | Mar 23 | Mar 22 | Mar 21 | Mar 20 | Mar 19 | Mar 18 | Mar 17 | Mar 16 | Mar 15 | Mar 14 | Mar 13 | Mar 12 | Mar 11 | Mar 10 | Mar 9 | Mar 8 | Mar 7 | Mar 6 | Mar 5 | Mar 4 | Mar 3 | Mar 2 | Mar 1 | Feb 29 | Feb 28 | Feb 27 | Feb 26 | Feb 25 | Feb 24 | Feb 23 | Feb 22 | Feb 21 | Feb 20 |
| Windows | 0 | 1 | 3 | 0 | 1 | 1 | 0 | 2 | 2 | 3 | 3 | 2 | 1 | 1 | 2 | 0 | 10 | 2 | 4 | 2 | 2 | 1 | 2 | 4 | 9 | 0 | 0 | 0 | 0 | 6 | 7 | 3 | 0 | 0 | 0 | 0 | 0 | 0 | 0 | 0 | 0 | 0 | 0 | 0 | 0 |
| Mac | 0 | 0 | 0 | 0 | 0 | 0 | 0 | 0 | 0 | 0 | 0 | 0 | 0 | 0 | 0 | 0 | 0 | 0 | 0 | 0 | 0 | 0 | 0 | 0 | 0 | 0 | 0 | 0 | 0 | 0 | 0 | 0 | 0 | 0 | 0 | 0 | 0 | 0 | 0 | 0 | 0 | 0 | 0 | 0 | 0 |
| Linux | 0 | 0 | 0 | 0 | 0 | 0 | 0 | 0 | 0 | 0 | 0 | 0 | 0 | 0 | 1 | 0 | 2 | 0 | 5 | 0 | 0 | 0 | 0 | 0 | 0 | 3 | 3 | 7 | 1 | 3 | 8 | 0 | 0 | 0 | 0 | 0 | 0 | 0 | 0 | 0 | 0 | 0 | 0 | 0 | 0 |
Readme
Source
QuickPuTTY
QuickPuTTY is a plugin for Sublime Text 3 that allows you to save SSH sessions for quick access to them.
Plugin will be useful to those who often use SSH. Works with a free and open-source terminal emulator PuTTY.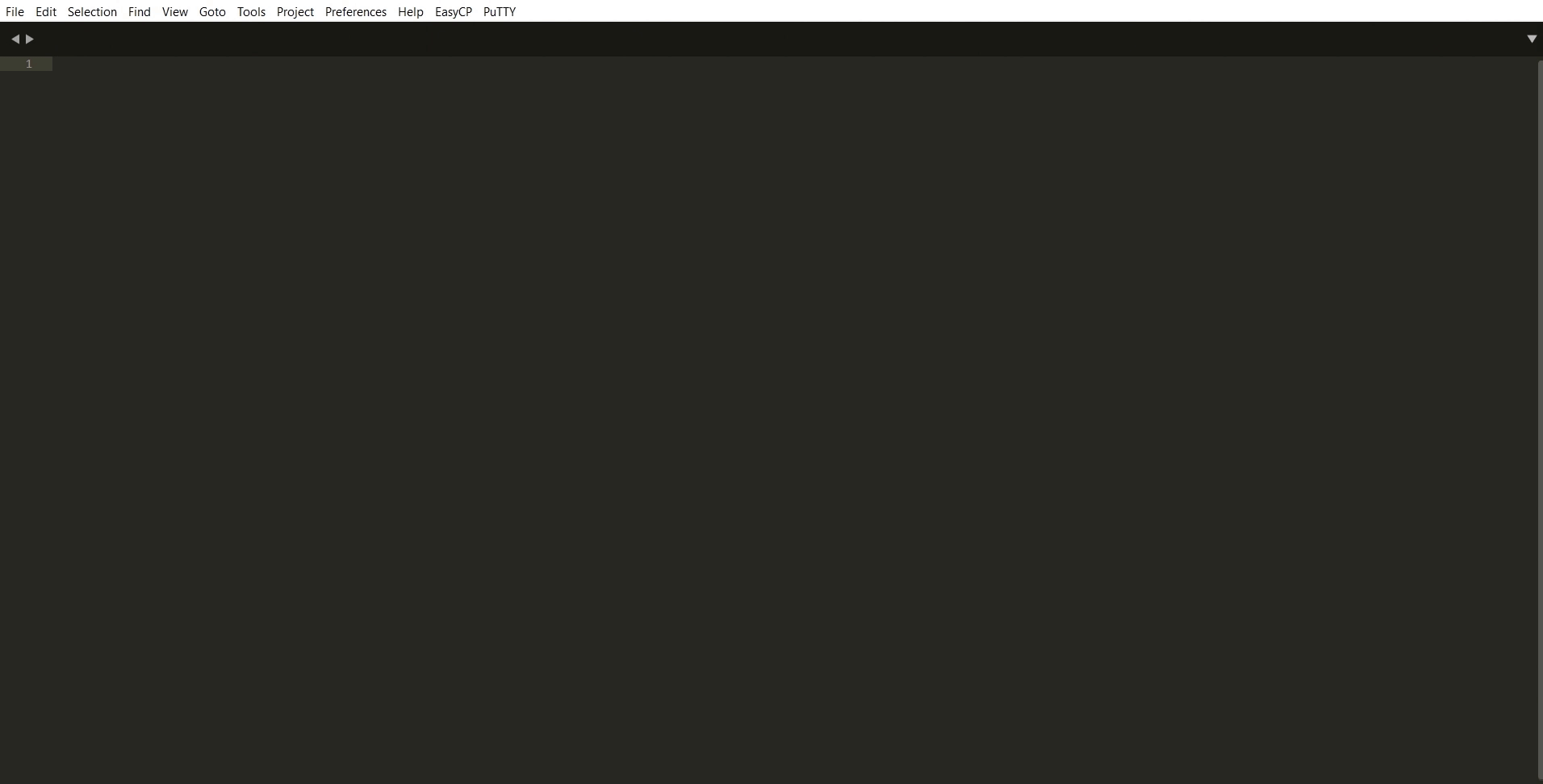 Installation
The plugin is available on Package Control and can be installed in this way:
Press Ctrl + Shift + P, then enter Package Control: Install Package (or just ins)
Choose QuickPuTTY in the list of available packages
After installation, you can change encryption keys in plugin settings (looking through all settings may be useful):
Go to Preferences > Package Settings > QuickPuTTY > Settings in the nav-bar.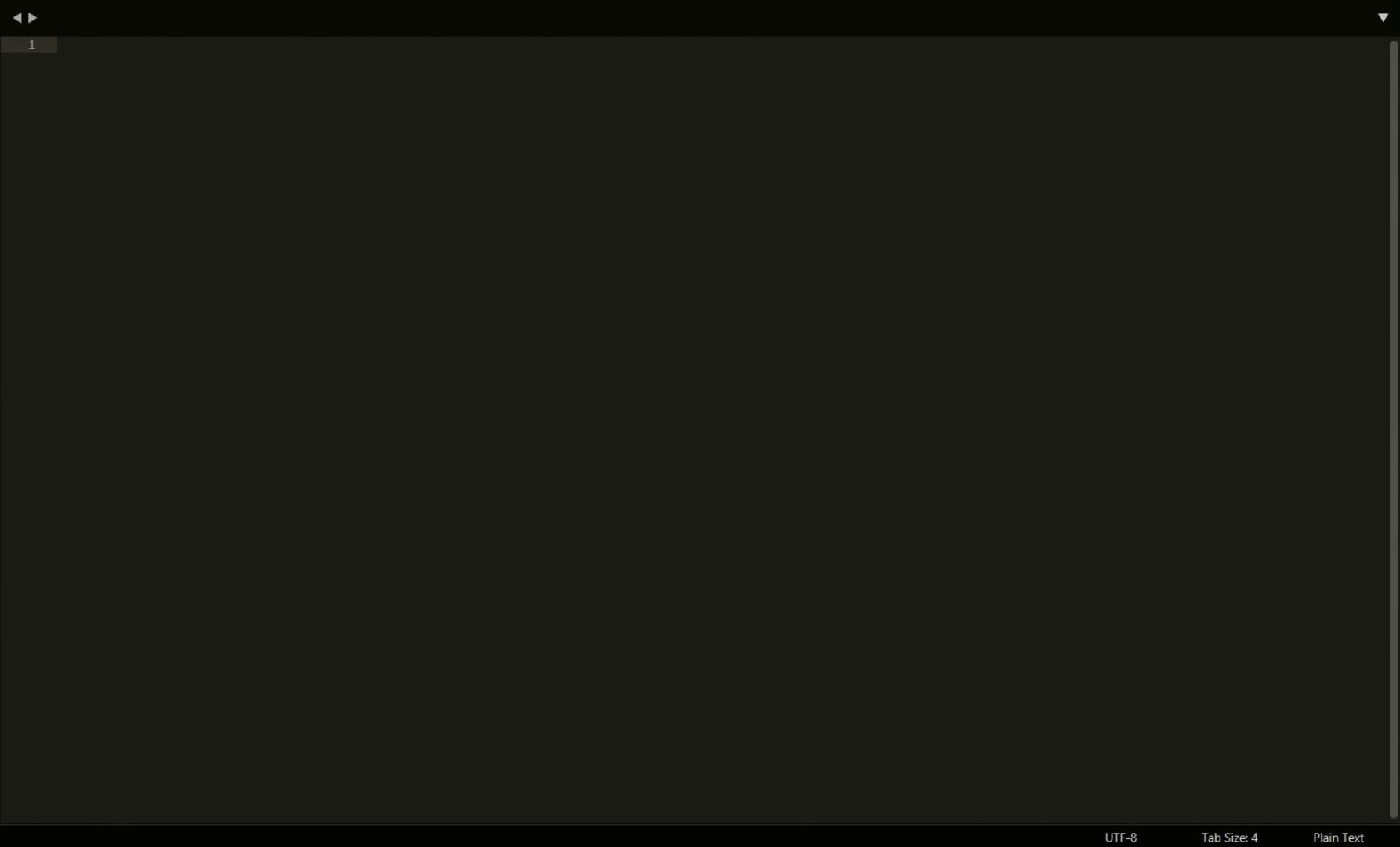 Usage
Create session
Go to PuTTY > New session in the nav-bar
Enter server host/ip, port, username and password (last two are optional)
Edit sessions
Go to PuTTY > Manage sessions in the nav-bar
Edit session data (if you are editing password, do not forget to specify "encrypt")
Do not forget to save file
Remove session
Go to PuTTY > Remove session in the nav-bar
Choose a session that you want to remove
Warning! Usernames and passwords are stored using symmetric-key encryption (can be easily decoded). Make sure no one can access them.
---
The plugin was tested on Windows 10 (1809) x64 and Ubuntu 18.04.03. If you have found a bug or mistake, you are very welcome to contact me on n-panuhin.info or open a new GitHub issue.
You can find the latest version of PuTTY on putty.org
---
Copyright © 2020 Nikita Paniukhin
License: MIT