Browse
Theme - Minimist
Dark Flat theme for sublime
Details
1.3.0

5 years ago

2 hours ago

7 years ago
Installs
Total

7K

Win

4K

Mac

1K

Linux

1K
| | | | | | | | | | | | | | | | | | | | | | | | | | | | | | | | | | | | | | | | | | | | | | |
| --- | --- | --- | --- | --- | --- | --- | --- | --- | --- | --- | --- | --- | --- | --- | --- | --- | --- | --- | --- | --- | --- | --- | --- | --- | --- | --- | --- | --- | --- | --- | --- | --- | --- | --- | --- | --- | --- | --- | --- | --- | --- | --- | --- | --- | --- |
| | Dec 7 | Dec 6 | Dec 5 | Dec 4 | Dec 3 | Dec 2 | Dec 1 | Nov 30 | Nov 29 | Nov 28 | Nov 27 | Nov 26 | Nov 25 | Nov 24 | Nov 23 | Nov 22 | Nov 21 | Nov 20 | Nov 19 | Nov 18 | Nov 17 | Nov 16 | Nov 15 | Nov 14 | Nov 13 | Nov 12 | Nov 11 | Nov 10 | Nov 9 | Nov 8 | Nov 7 | Nov 6 | Nov 5 | Nov 4 | Nov 3 | Nov 2 | Nov 1 | Oct 31 | Oct 30 | Oct 29 | Oct 28 | Oct 27 | Oct 26 | Oct 25 | Oct 24 |
| Windows | 0 | 1 | 2 | 5 | 1 | 0 | 1 | 1 | 1 | 2 | 2 | 0 | 3 | 2 | 0 | 0 | 0 | 0 | 4 | 1 | 1 | 0 | 0 | 0 | 2 | 1 | 0 | 0 | 1 | 0 | 0 | 0 | 0 | 0 | 2 | 0 | 0 | 1 | 1 | 1 | 1 | 0 | 0 | 4 | 4 |
| Mac | 0 | 1 | 0 | 0 | 0 | 0 | 0 | 1 | 0 | 0 | 0 | 1 | 0 | 1 | 1 | 1 | 1 | 0 | 0 | 2 | 0 | 0 | 0 | 0 | 0 | 0 | 0 | 0 | 2 | 0 | 0 | 0 | 0 | 1 | 0 | 0 | 0 | 0 | 0 | 1 | 0 | 0 | 0 | 0 | 0 |
| Linux | 0 | 0 | 0 | 0 | 1 | 1 | 0 | 1 | 0 | 1 | 0 | 1 | 0 | 1 | 0 | 0 | 1 | 0 | 0 | 0 | 0 | 1 | 0 | 0 | 0 | 0 | 0 | 0 | 0 | 0 | 0 | 1 | 1 | 0 | 1 | 0 | 0 | 0 | 0 | 1 | 0 | 0 | 0 | 1 | 0 |
Readme
Source
Minimist Theme
A flat theme based upon the now defunct Minimal Theme.
It's like Sublime default theme without gradients and with dark sidebar.
Screenshots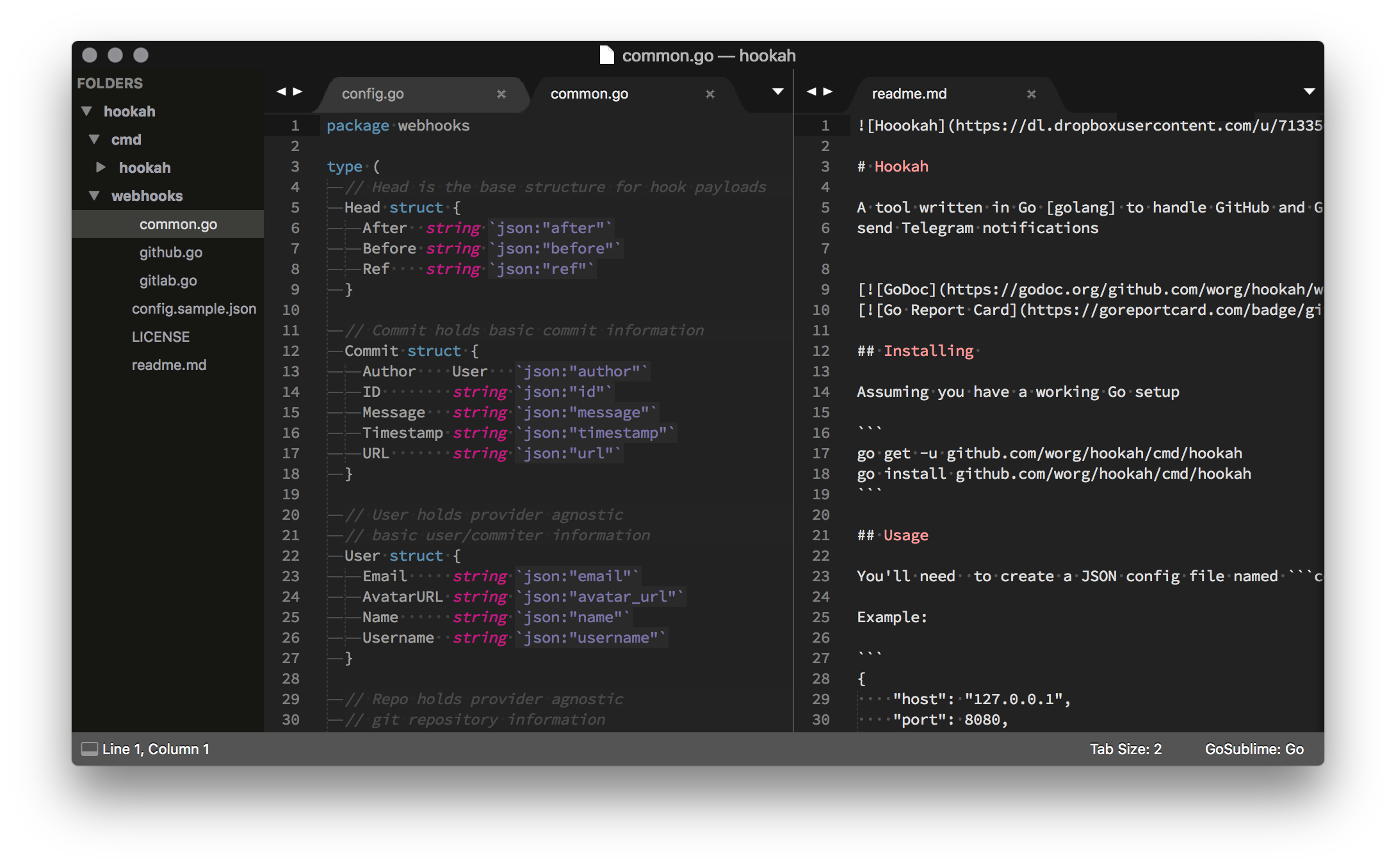 Installation
The easiest way is via Package Control
Open Command Palette located under Tools > Command Palette… or by pressing ⌘ + ⇧ + P on macOS or CTRL + ⇧ + P on Linux | Windows.
Choose Package Control: Install Package.
Type Theme - Minimist and hit enter.