Browse
Padawan (PHP completion)
A ST3 plugin for padawan.php completion server
Details
0.1.1

7 years ago

2 hours ago

8 years ago
Installs
Total

631

Win

0

Mac

285

Linux

346
| | | | | | | | | | | | | | | | | | | | | | | | | | | | | | | | | | | | | | | | | | | | | | |
| --- | --- | --- | --- | --- | --- | --- | --- | --- | --- | --- | --- | --- | --- | --- | --- | --- | --- | --- | --- | --- | --- | --- | --- | --- | --- | --- | --- | --- | --- | --- | --- | --- | --- | --- | --- | --- | --- | --- | --- | --- | --- | --- | --- | --- | --- |
| | Sep 23 | Sep 22 | Sep 21 | Sep 20 | Sep 19 | Sep 18 | Sep 17 | Sep 16 | Sep 15 | Sep 14 | Sep 13 | Sep 12 | Sep 11 | Sep 10 | Sep 9 | Sep 8 | Sep 7 | Sep 6 | Sep 5 | Sep 4 | Sep 3 | Sep 2 | Sep 1 | Aug 31 | Aug 30 | Aug 29 | Aug 28 | Aug 27 | Aug 26 | Aug 25 | Aug 24 | Aug 23 | Aug 22 | Aug 21 | Aug 20 | Aug 19 | Aug 18 | Aug 17 | Aug 16 | Aug 15 | Aug 14 | Aug 13 | Aug 12 | Aug 11 | Aug 10 |
| Windows | 0 | 0 | 0 | 0 | 0 | 0 | 0 | 0 | 0 | 0 | 0 | 0 | 0 | 0 | 0 | 0 | 0 | 0 | 0 | 0 | 0 | 0 | 0 | 0 | 0 | 0 | 0 | 0 | 0 | 0 | 0 | 0 | 0 | 0 | 0 | 0 | 0 | 0 | 0 | 0 | 0 | 0 | 0 | 0 | 0 |
| Mac | 0 | 0 | 0 | 0 | 0 | 0 | 0 | 0 | 0 | 0 | 0 | 0 | 0 | 0 | 0 | 0 | 0 | 0 | 0 | 0 | 0 | 0 | 0 | 0 | 0 | 0 | 0 | 0 | 0 | 0 | 0 | 0 | 0 | 0 | 0 | 0 | 0 | 0 | 0 | 0 | 0 | 0 | 0 | 0 | 0 |
| Linux | 0 | 0 | 0 | 0 | 0 | 0 | 0 | 0 | 0 | 0 | 0 | 0 | 0 | 0 | 0 | 0 | 0 | 0 | 0 | 0 | 0 | 0 | 0 | 0 | 0 | 0 | 0 | 0 | 0 | 0 | 0 | 0 | 0 | 0 | 0 | 0 | 0 | 0 | 0 | 0 | 0 | 0 | 0 | 0 | 0 |
Readme
Source
Padawan.sublime
No plans for Windows support
Padawan.sublime is a Sublime Text 3 plugin for padawan.php server , a smart PHP code completion server for Composer projects.
This plugin includes: - Completion - Commands for index generation and index saving - Commands for starting, stopping and restarting the server
Installation
Make sure you've installed padawan.php server
Install this plugin via Package control or clone this repo to /path/to/your/sublime-text-3/Packages/
Demo video
Click the image below to watch a short video on what Padawan.sublime can already do.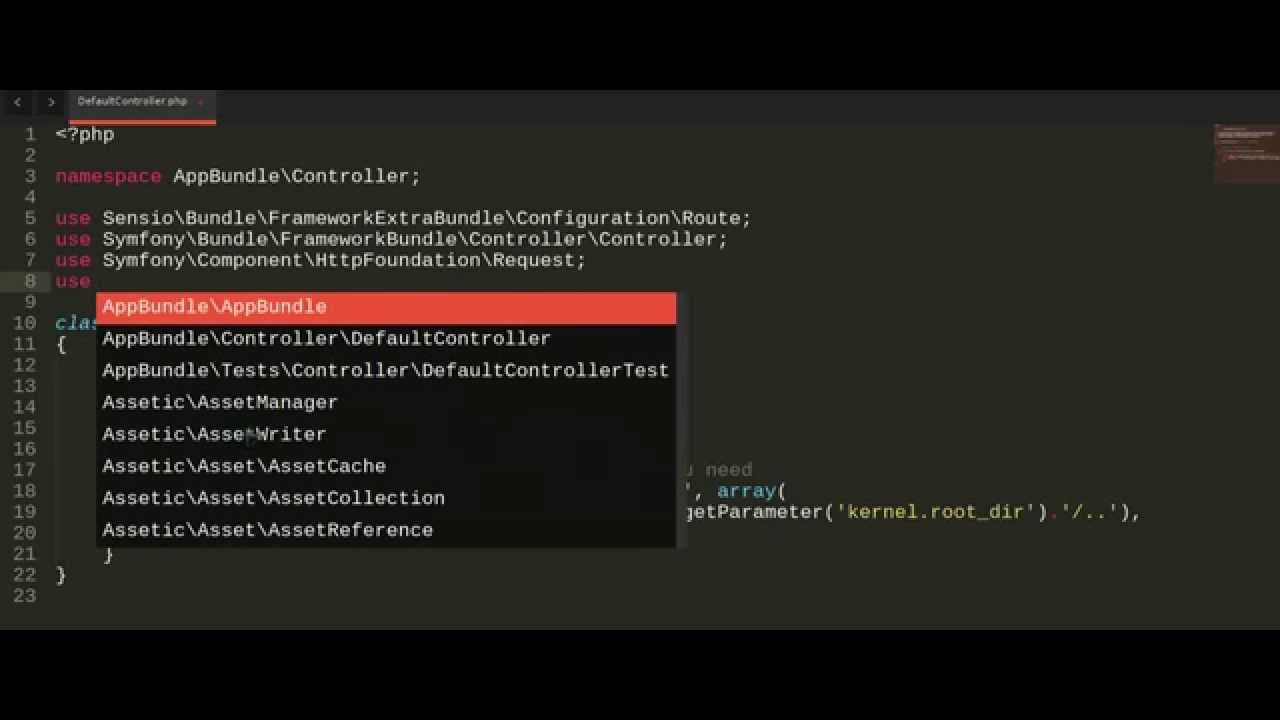 Requirements
Padawan.php requires PHP 5.5+
Running
To get smart autocompletion all you need to do is the following easy steps:
Open your php composer project
Run the Padawan: Generate Index from the command palette
Run the Padawan: Start Server from the command palette after index generation has stopped
Enjoy smart completion
Plugins(Extensions)
You can extend Padawan.php by installing plugins. See Plugins List for more info.
Installing
Use Padawan: Add plugin and type plugin name, for example mkusher/padawan-di
Removing
Use Padawan: Remove plugin and choose one of the installed plugin from the list.