Browse
Color Scheme - Pastels UI
SublimeText 3 color scheme with pastels colors
Details
1.0.1

7 years ago

1 minute ago

6 years ago
Installs
Total

11K

Win

7K

Mac

2K

Linux

2K
| | | | | | | | | | | | | | | | | | | | | | | | | | | | | | | | | | | | | | | | | | | | | | | |
| --- | --- | --- | --- | --- | --- | --- | --- | --- | --- | --- | --- | --- | --- | --- | --- | --- | --- | --- | --- | --- | --- | --- | --- | --- | --- | --- | --- | --- | --- | --- | --- | --- | --- | --- | --- | --- | --- | --- | --- | --- | --- | --- | --- | --- | --- | --- |
| | Dec 1 | Nov 30 | Nov 29 | Nov 28 | Nov 27 | Nov 26 | Nov 25 | Nov 24 | Nov 23 | Nov 22 | Nov 21 | Nov 20 | Nov 19 | Nov 18 | Nov 17 | Nov 16 | Nov 15 | Nov 14 | Nov 13 | Nov 12 | Nov 11 | Nov 10 | Nov 9 | Nov 8 | Nov 7 | Nov 6 | Nov 5 | Nov 4 | Nov 3 | Nov 2 | Nov 1 | Oct 31 | Oct 30 | Oct 29 | Oct 28 | Oct 27 | Oct 26 | Oct 25 | Oct 24 | Oct 23 | Oct 22 | Oct 21 | Oct 20 | Oct 19 | Oct 18 | Oct 17 |
| Windows | 0 | 0 | 1 | 1 | 0 | 0 | 1 | 1 | 2 | 2 | 1 | 1 | 1 | 1 | 2 | 0 | 2 | 2 | 1 | 1 | 0 | 1 | 1 | 0 | 1 | 2 | 2 | 0 | 1 | 0 | 0 | 3 | 0 | 0 | 2 | 0 | 0 | 1 | 0 | 3 | 0 | 0 | 0 | 0 | 1 | 2 |
| Mac | 0 | 0 | 0 | 0 | 0 | 0 | 0 | 0 | 0 | 0 | 0 | 0 | 0 | 0 | 0 | 1 | 0 | 0 | 0 | 0 | 0 | 0 | 0 | 0 | 0 | 0 | 0 | 0 | 0 | 0 | 0 | 0 | 0 | 0 | 1 | 0 | 0 | 0 | 1 | 0 | 0 | 0 | 0 | 0 | 1 | 1 |
| Linux | 0 | 0 | 0 | 0 | 0 | 0 | 1 | 0 | 1 | 1 | 0 | 0 | 0 | 0 | 1 | 2 | 2 | 0 | 0 | 0 | 0 | 1 | 4 | 0 | 1 | 0 | 0 | 0 | 0 | 0 | 1 | 0 | 0 | 0 | 0 | 0 | 1 | 0 | 0 | 0 | 0 | 0 | 0 | 1 | 0 | 0 |
Readme
Source
Color Scheme - Pastels UI
A Sublime Text color scheme based on default colors from "Pastels on Dark" with rich markup support like in Monokai. Looks perfectly with default Adaptive theme. Scheme supports SublimeLinter, Git Gutter and a growing number of plugins.
Installation
Using Sublime Package Control
Open package control tools → Command Palette (⇧⌘P) and type Install Package
Search for Pastels UI and hit enter
Using Git
Alternatively, if you are a git user, you can install the scheme and keep up to date by cloning the repo directly into your Packages directory in the Sublime Text application settings area.
You can locate your Sublime Text Packages directory by using the menu item Preferences -> Browse Packages....
While inside the Packages directory, clone the theme repository using the command below:
git clone https://github.com/e1ectron/sublime-pastels-ui/ "Color Scheme - Pastels UI"

Download Manually
Download the last release
Unzip the files
Find your Packages directory using the menu item Preferences -> Browse Packages...
Copy the folder into your Sublime Text Packages directory
Activating the theme
Penultimately, open Preferences → Settings - User. Add the following line:
"color_scheme"

:

 

"Packages/Theme - Pastels UI/Pastels UI.tmTheme"

,



You can add additional settings, which make the better view.
"theme"

:

 

"Adaptive.sublime-theme"

,




"indent_guide_options"

:

 

[

 

"draw_normal"

,

 

"draw_active"

 

]

,




"highlight_modified_tabs"

:

 

true

,




"line_padding_bottom"

:

 

3

,




"line_padding_top"

:

 

3

,



Screenshots
JavaScript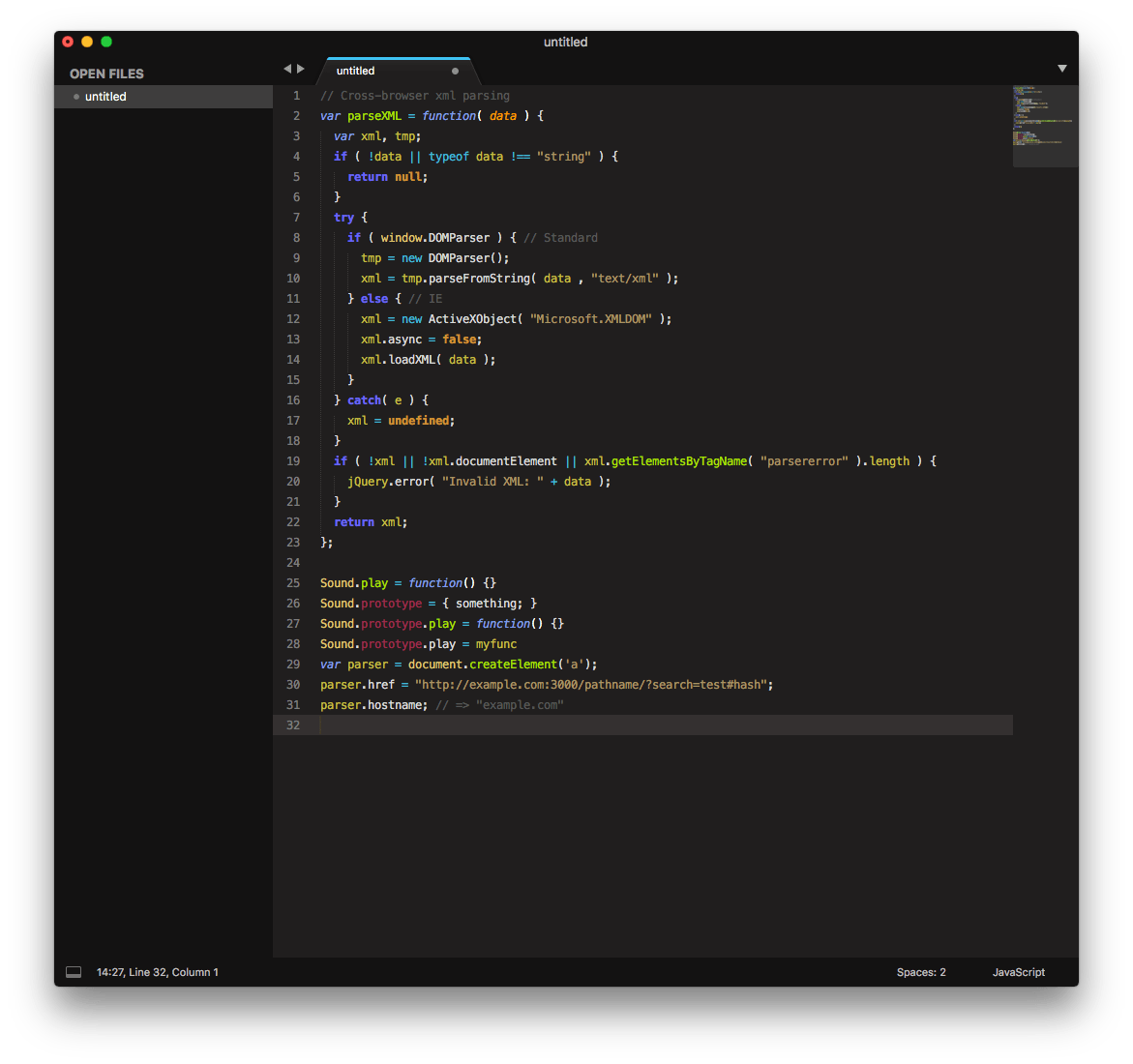 CSS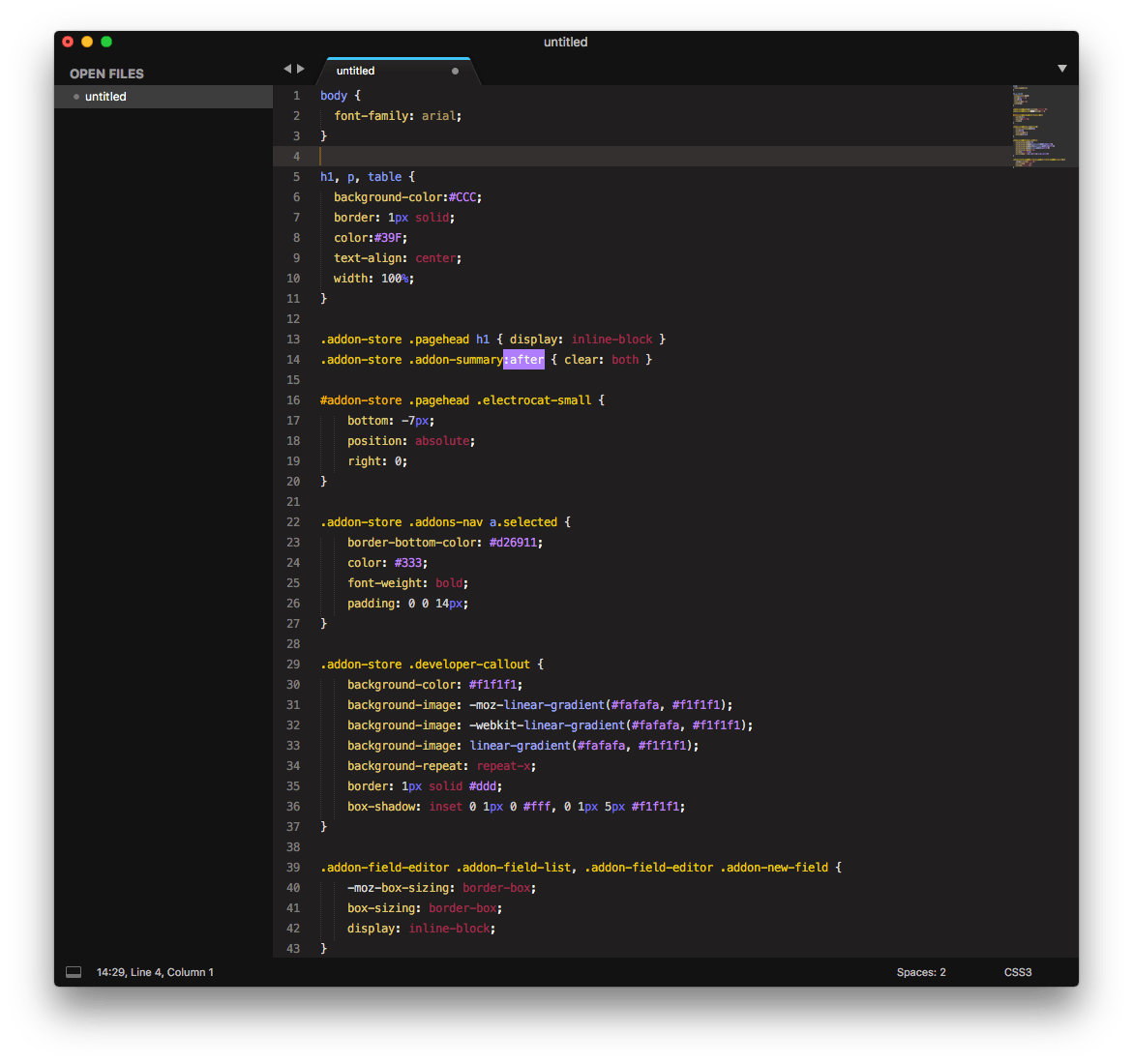 HTML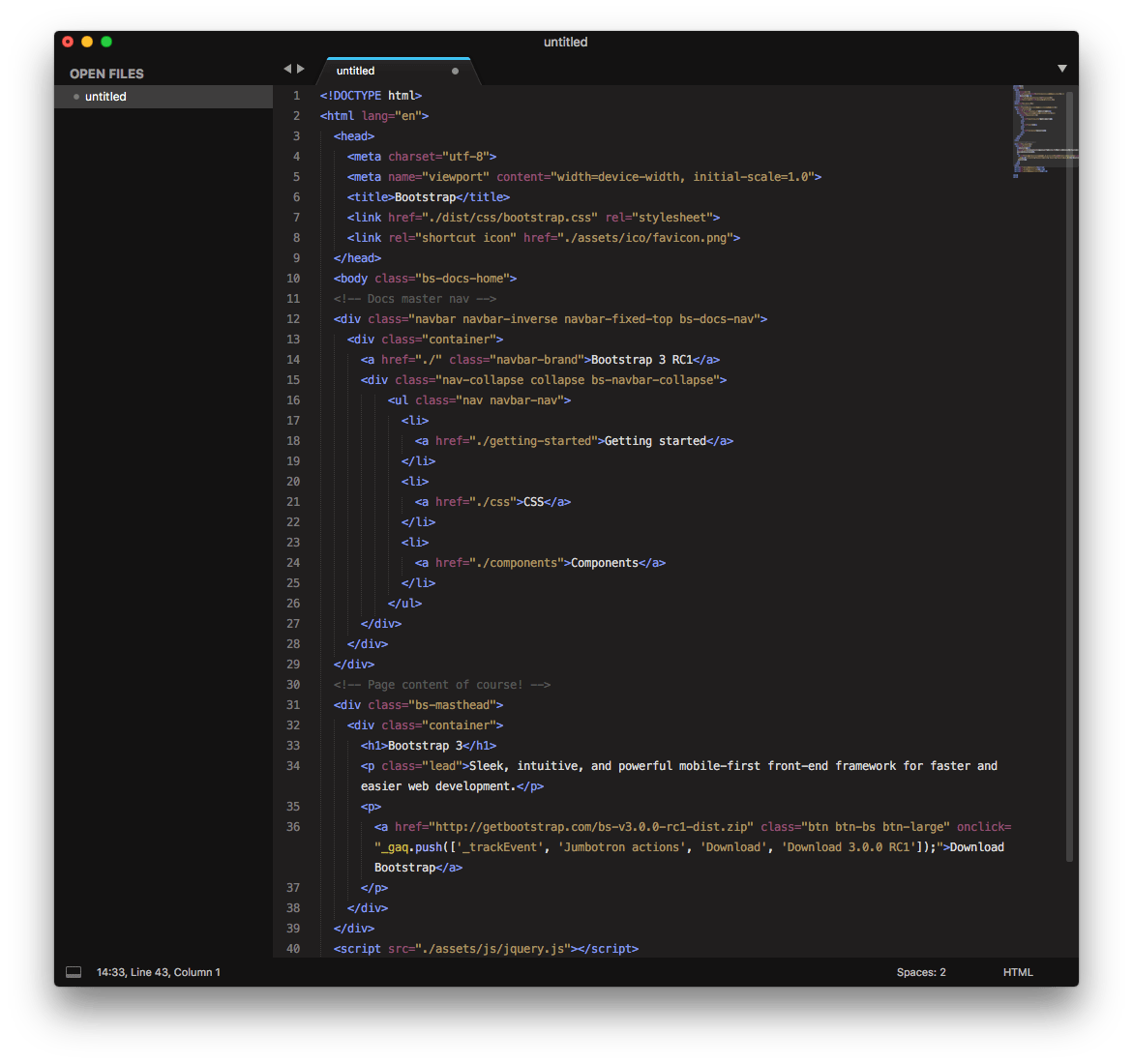 PHP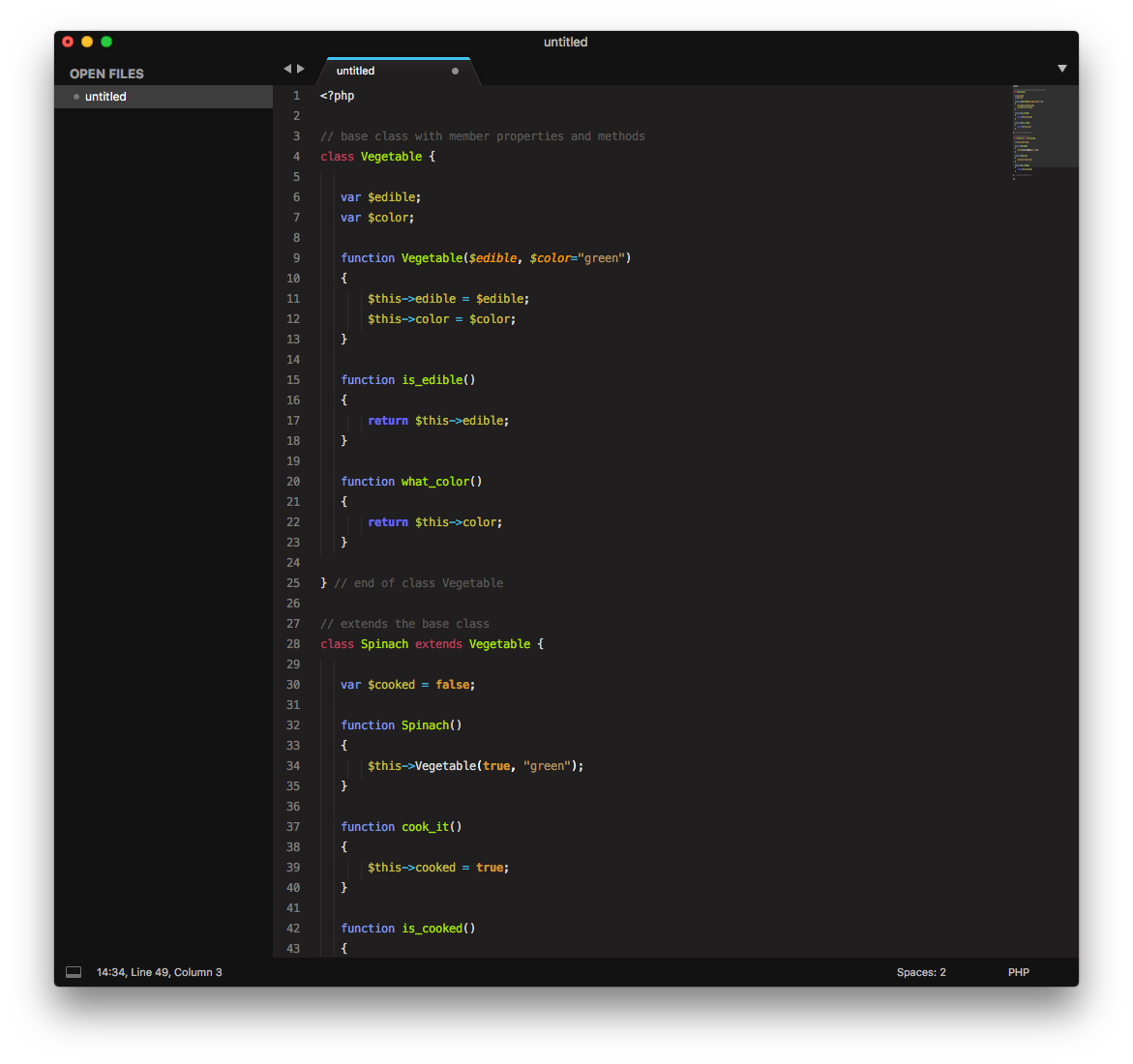 Ruby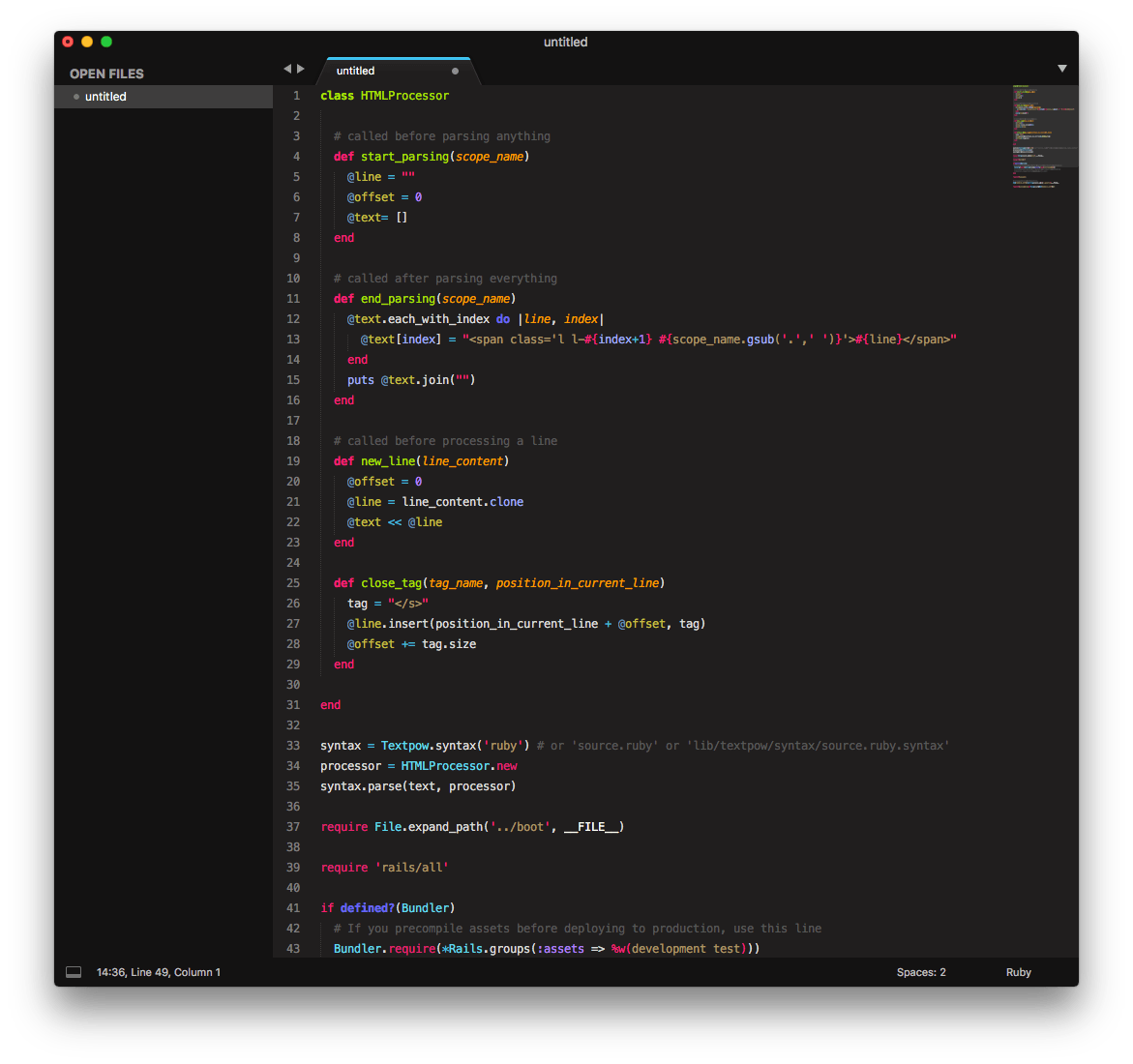 Python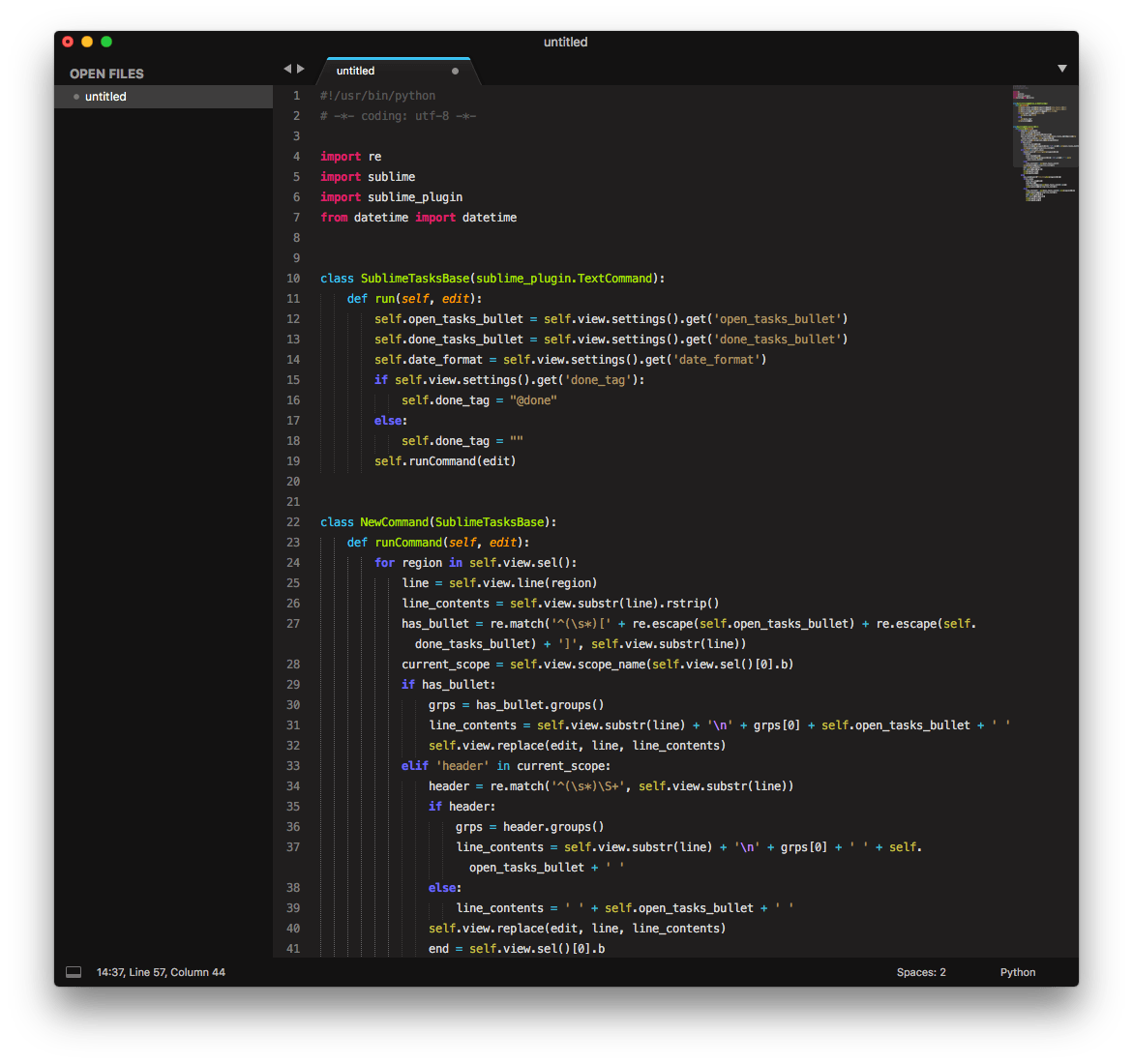 Markdown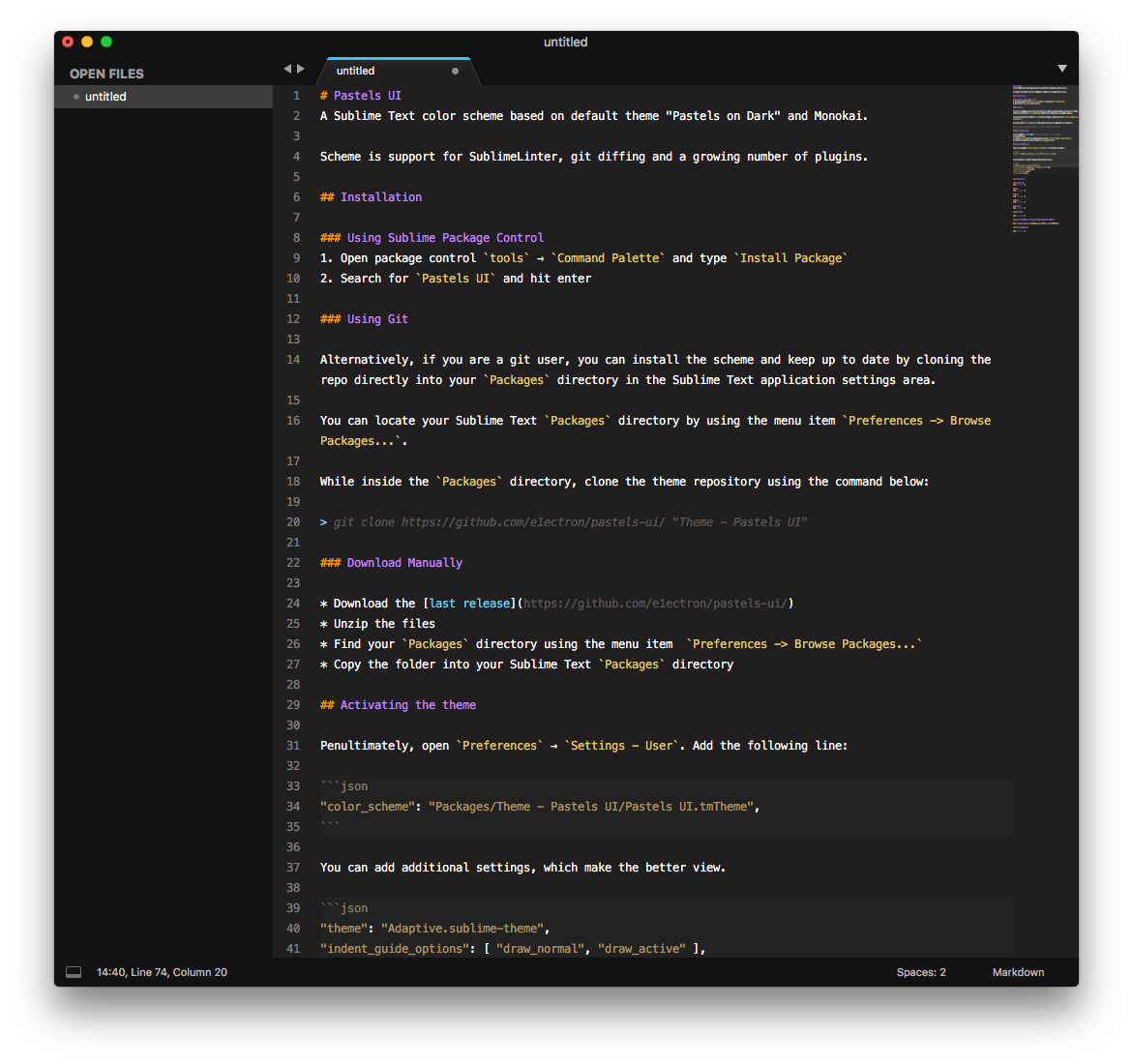 GitGutter Support