Browse
Materialize-Appbar
Materialize addon to enable tinted appbar for your Sublime Text
Details
1.0.3

8 years ago

28 minutes ago

8 years ago
Installs
Total

38K

Win

20K

Mac

10K

Linux

7K
| | | | | | | | | | | | | | | | | | | | | | | | | | | | | | | | | | | | | | | | | | | | | | | |
| --- | --- | --- | --- | --- | --- | --- | --- | --- | --- | --- | --- | --- | --- | --- | --- | --- | --- | --- | --- | --- | --- | --- | --- | --- | --- | --- | --- | --- | --- | --- | --- | --- | --- | --- | --- | --- | --- | --- | --- | --- | --- | --- | --- | --- | --- | --- |
| | Sep 30 | Sep 29 | Sep 28 | Sep 27 | Sep 26 | Sep 25 | Sep 24 | Sep 23 | Sep 22 | Sep 21 | Sep 20 | Sep 19 | Sep 18 | Sep 17 | Sep 16 | Sep 15 | Sep 14 | Sep 13 | Sep 12 | Sep 11 | Sep 10 | Sep 9 | Sep 8 | Sep 7 | Sep 6 | Sep 5 | Sep 4 | Sep 3 | Sep 2 | Sep 1 | Aug 31 | Aug 30 | Aug 29 | Aug 28 | Aug 27 | Aug 26 | Aug 25 | Aug 24 | Aug 23 | Aug 22 | Aug 21 | Aug 20 | Aug 19 | Aug 18 | Aug 17 | Aug 16 |
| Windows | 5 | 0 | 0 | 1 | 1 | 0 | 0 | 0 | 0 | 2 | 1 | 1 | 1 | 2 | 0 | 2 | 3 | 1 | 2 | 0 | 0 | 1 | 2 | 2 | 0 | 2 | 4 | 2 | 0 | 2 | 0 | 5 | 2 | 1 | 2 | 2 | 0 | 0 | 1 | 0 | 2 | 0 | 3 | 0 | 1 | 2 |
| Mac | 0 | 0 | 0 | 0 | 0 | 0 | 0 | 0 | 0 | 4 | 0 | 0 | 0 | 0 | 0 | 0 | 0 | 0 | 4 | 0 | 0 | 0 | 1 | 0 | 0 | 0 | 1 | 0 | 0 | 1 | 1 | 0 | 0 | 0 | 0 | 0 | 1 | 0 | 1 | 0 | 0 | 2 | 1 | 0 | 1 | 1 |
| Linux | 0 | 0 | 0 | 0 | 0 | 0 | 0 | 0 | 0 | 1 | 0 | 0 | 0 | 0 | 1 | 0 | 0 | 1 | 0 | 1 | 0 | 0 | 0 | 1 | 0 | 0 | 0 | 1 | 0 | 0 | 0 | 0 | 0 | 1 | 0 | 1 | 0 | 0 | 0 | 0 | 0 | 1 | 1 | 0 | 0 | 0 |
Readme
Source
Materialize - Appbar
With this add-on you can add a tinted app bar to any theme from Materialize. This add-on auto fits with material theme accent colors!
Screenshots
All screenshots are using Material Spacegray as the theme and color scheme and are using the Fira Mono font.
Default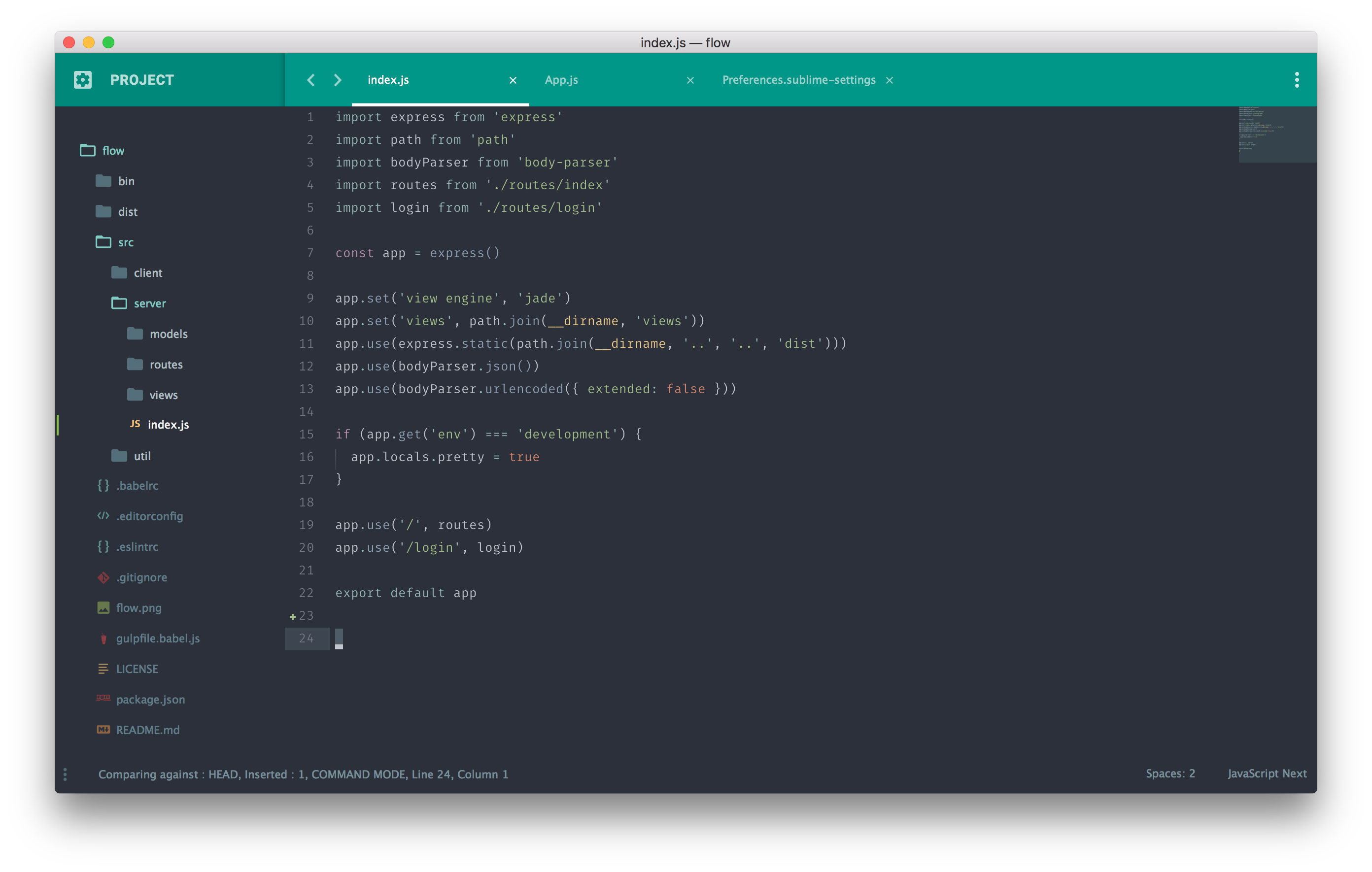 Lime Accent
"material_theme_accent_lime": true
Indigo Accent
"material_theme_accent_indigo": true
Purple Accent
"material_theme_accent_purple": true
Red Accent
"material_theme_accent_red": true
Orange Accent
"material_theme_accent_orange": true
Yellow Accent
"material_theme_accent_yellow": true
Easy installation
The easiest way to install this package is through Package Control. Just search for "Materialize Appbar" and hit enter. Once installed, restart your editor.
Manual installation
Download the latest release, extract and rename the folder to "Materialize - Appbar".

Move the folder inside your sublime Packages directory. (Preferences > Browse packages…) then restart Sublime Text
Add-on options
"material_theme_tree_headings"

:

 

true

  

//

 

Show

 

sidebar

 

headings